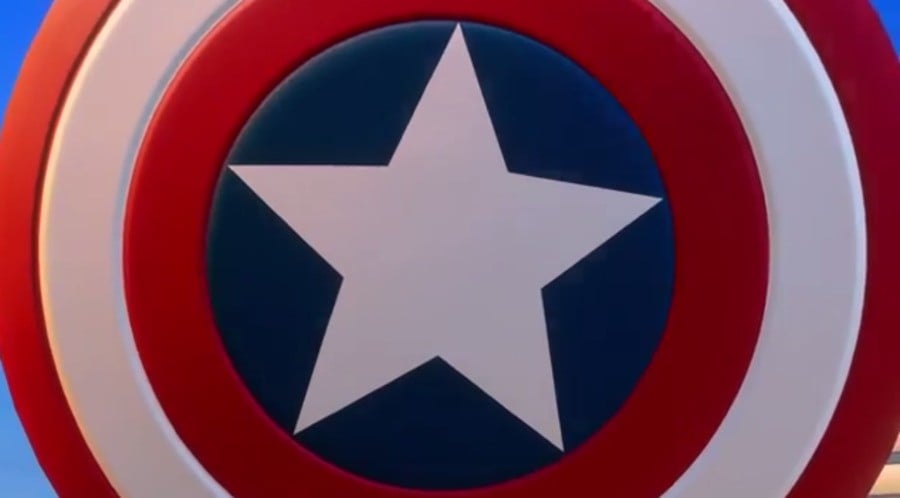 After Disney's acquisition of Marvel in 2009, it seemed fitting that speculation would crop up regarding the usage of the comic book giant's characters in the NFC-driven Disney Infinity. After all, that game's universe-merging crossover potential would only be better served by the appearances of fan-favourite heroes like Captain America and Spider-Man. Today, that speculation ends: Disney has confirmed the existence of Marvel characters in its property by way of a YouTube trailer that made its début earlier today.
In the trailer, lovingly titled "Get Ready to Assemble," the iconic shield of Captain America soars over the famous fantasy worlds and personas of Disney lore before giving way to the words "bring on the super heroes." Bring them on, indeed — this addition to the already robust lineup of cartoon personalities is sure to attract both adults and children alike. Of further note is the inclusion of a "version 2.0" tag in the upper-right-hand corner when the logo appears; this calls to mind a hefty upgrade that, once again, can only bring more fun speculation to the table. For now, no specific release information has been divulged, but make sure to keep your eyes peeled in the coming days and weeks.
What do you think about the inclusion of Marvel characters in Disney Infinity? Will you be returning to the interactive playgrounds of the game when the superheroes make their appearance?
[source officialnintendomagazine.co.uk]