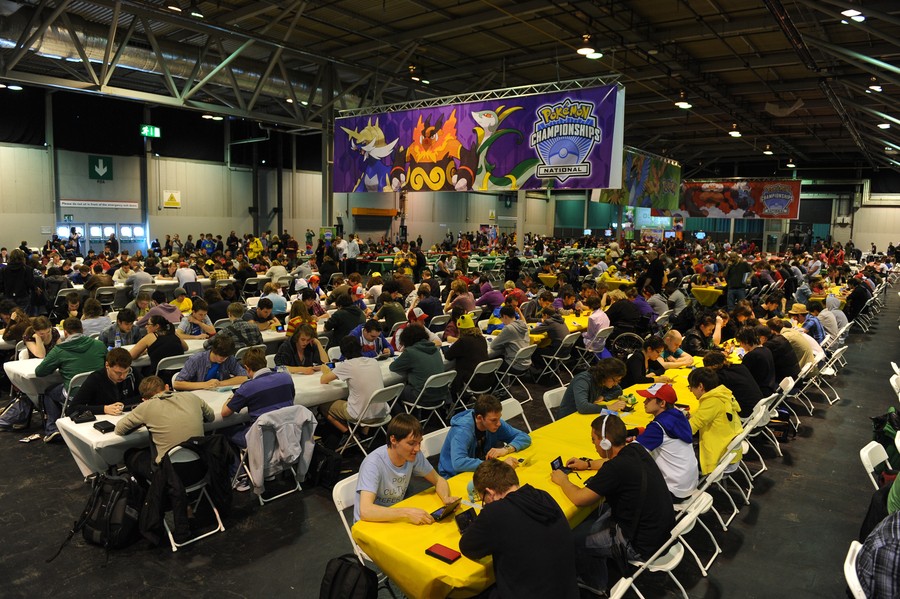 A special Pokémon distribution has been announced for the upcoming European Video Game Championship Nationals to occur within the next month. As revealed by the German arm of the Pokémon Company, the distribution will occur at the German, Italian, and UK National events.
The Shiny Mamoswine will be distributed at level 50 and is based upon the Mamoswine of Arash Ommati, 2013 Video Game World Champion. The Mamoswine will know the moves Icicle Spear, Earthquake, Icicle Crash, and Rock Slide.
The distribution will occur at three locations at the following dates:
2014 Pokémon German National Championships: May 3–4, 2014, in Bochum, Germany
2014 Pokémon UK National Championships: May 24–25, 2014, in Manchester, England
2014 Pokémon Italian National Championships: May 31–June 1, 2014, in Assago, Italy
Will you be attending any of these events? Let us know in the comments below.
[source serebii.net]