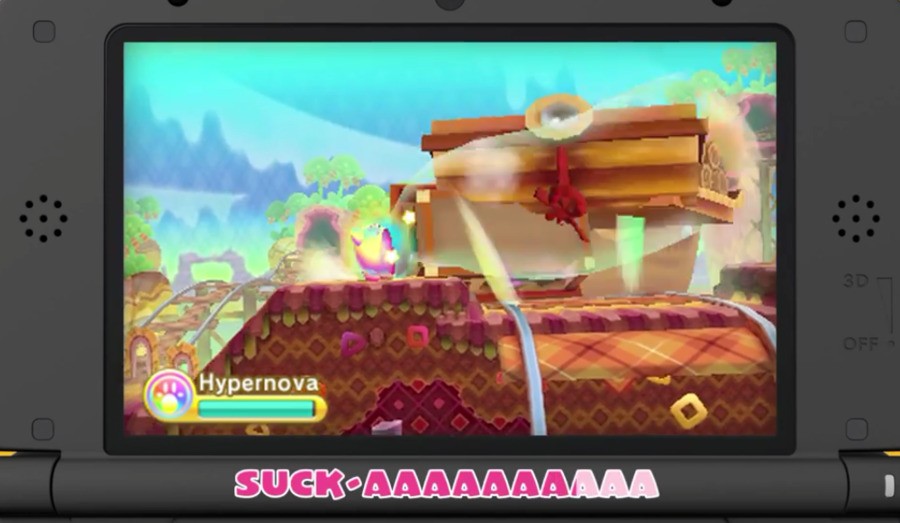 We've seen some terrific TV commercials in our time, some of them from Nintendo, but this new offering for Kirby: Triple Deluxe is right up there with the best. It's utterly ludicrous, and that's why we love it.
It has music... dramatic orchestral music with a choir. Its lyrics are as follows:
KIRBY KIRBY KIRBY
KIRBY-YYYYYYYY
HY-PER NOVA
SAYO-NARA
SUCK-AAAAAAAAAA
HE'S AN ARCH-A
A BELL-A
ULTIMATE TRANSFORM-A
UNLEASH-A
BIG MOUTH-A
IN KIRBY'S NEWEST GAME-A
This is less than 25 seconds of pure ridiculous brilliance. Watch it — it may just make your day.
Thanks to Lance168 for the heads up.