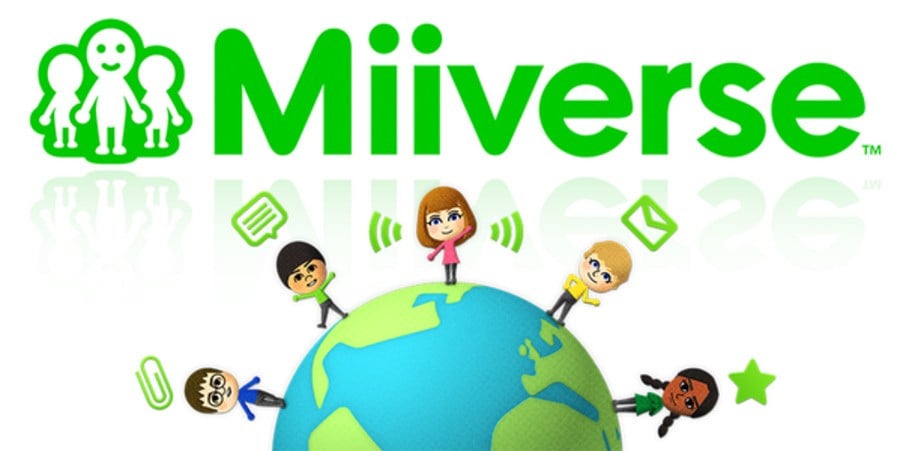 Nintendo has today announced a fresh update for Miiverse across the web and Wii U / 3DS versions. The positive change is that the web version will now have the same community search functionality as the console equivalent, as well as a "Posts from Verified Users" tab that acts as a shortcut to authorised developer accounts; this is useful for keeping track of updates on various titles.
There is a negative change, at least from the perspective of some regulars posting their thoughts on the platform, in that there is now a time restriction on posting comments to other people's posts. Whereas before you could post rapidly, there will now be a three minute period that you must wait to leave consecutive messages on another user's post. This will potentially take away any scope for a "chat" vibe, due to that time delay, though from a moderation perspective will no doubt help Nintendo's Miiverse team. It will be possible to post multiple times without an enforced wait on your own messages, however.
Full details are below, from the official Miiverse post:
There has been an update to Miiverse today.

1) We've added two new features to the web version of Miiverse to bring it in line with the Wii U and Nintendo 3DS versions.

The first is the "Posts from Verified Users" icon at the top of the Communities screen, which you can select to display only posts by verified users.

The second is the community search function, which lets you search for communities by software title.

2) This affects all versions of Miiverse: You can no longer post several comments in quick succession on somebody else's post.

From now on, after posting a comment on someone else's post, you will have to wait around 3 minutes before you can comment again on the same post. This doesn't apply to your own posts, where you can comment as frequently as you like.
So there you have it. Are you affected by this change, and if so what do you think?
Thanks to Spoony_Tech for the heads up.