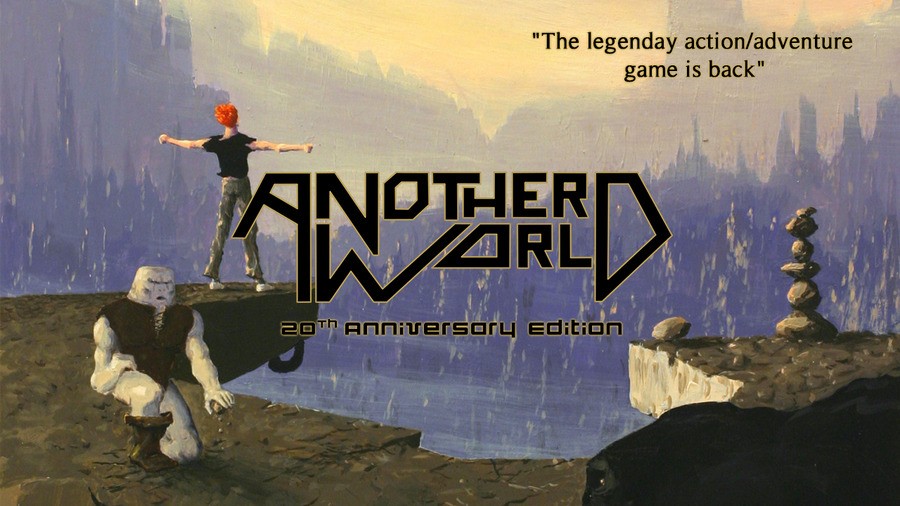 The wonderfully-named Unterhaltungssoftware Selbstkontrolle, Germany's software ratings board, has leaked ratings for Another World: 20th Anniversary Edition, a re-release of French designer Éric Chahi's iconic 1991 action-platforming title ("23rd Anniversary Edition" doesn't have quite the same ring to it). Originally re-released on mobile devices in 2011 and ported to Steam last year, it appears Another World is now headed to Wii U, 3DS, PlayStation 4, PS Vita, PS3, and Xbox One. As of this writing, the listings have been removed from the USK website, but you can check out the screencap on NeoGAF.
When asked by Eurogamer about the leaked ratings, publisher The Digital Lounge responded, "We do not comment on rumours. Especially since everybody is now fully aware!" This wink-and-nod essentially seems to be a confirmation.
Another World, released in North America as Out of This World, is widely considered one of the first-ever "art games," with cinematic cutscenes, a paper-craft art style, and a lonely, ambiguous storyline. It was originally developed for the Amiga before being ported to every system imaginable, including the SNES in 1992. Will you be picking this one up?
[source eurogamer.net, via neogaf.com]