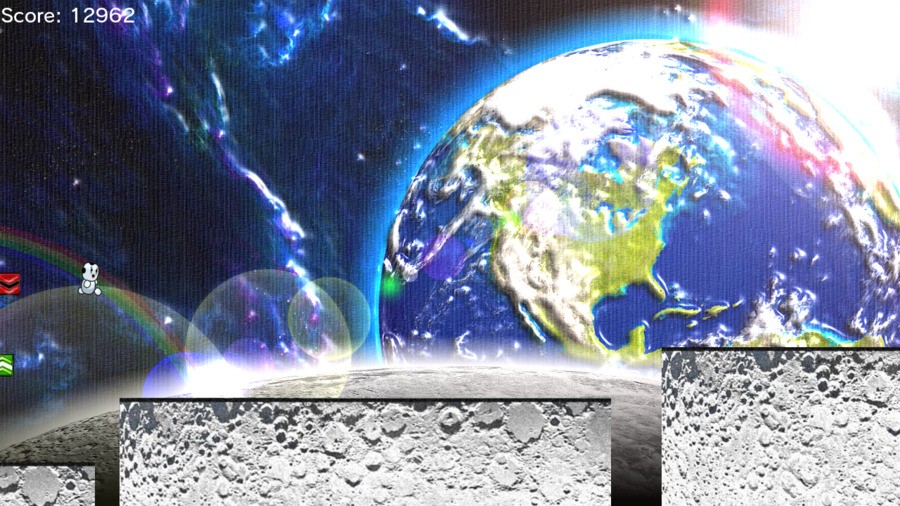 4 Corner Games, a one-woman studio operating out of Wisconsin in the U.S., has announced its first commercial foray into gaming. Syrenne McNulty's Wii U eShop-exclusive I've Got to Run! is a randomly generated auto-running platformer making its début in Q2 2014 in North America. Starring original character Roy the Marshmallow Boy, the game touts three unique gameplay modes — Endless Classic, Endless Double and Endless Special — and integrates Miiverse so players can share their experiences and high scores.
McNulty credits Nintendo's increased support for independent developers to the game's quick arrival, saying "I can release my game with minimal hassle, which is truly liberating for me as a small developer".
Other defining features of the game include a smooth 60 frames per second, Wii U Off-TV Play, and a "one more try" mechanic that will allow users to seamlessly restart after a failed attempt through a level. While it's currently scheduled only for North America, 4 Corner Games insists a European release is possible "some time in the future."
I've Got to Run! will be available at an impressively low $1.99 USD/$2.19 CAD upon its arrival later this year. Will you be rushing off to the eShop to pick this one up?