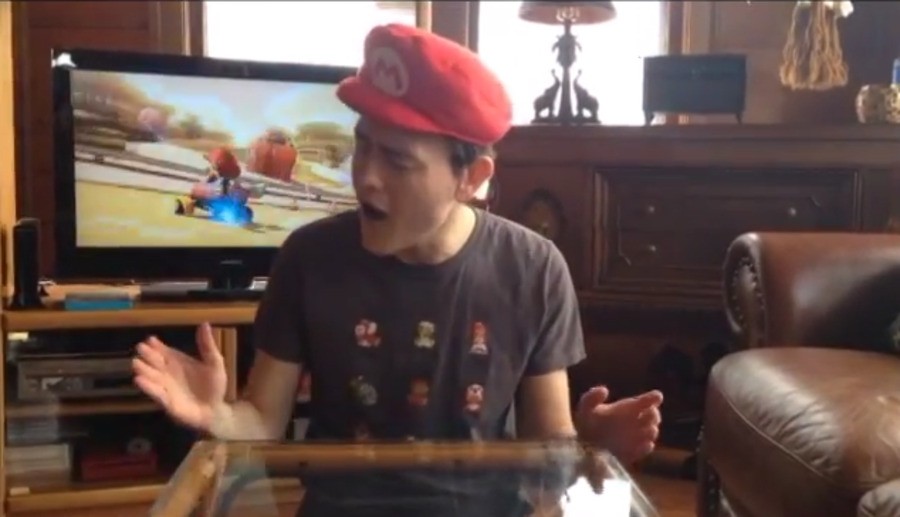 It's a well-known fact that, aside from the occasional multi-platform game that many will happily ignore, Mario Kart 8's 30th May arrival is the closest major release for the Wii U. One consolation is that there is an enticing line-up of eShop games, but retail titles can still arguably get the blood pumping in ways that a download-only treat can't quite match.
It's a bit of a wait, still, and that's inspired a rather humorous song from YouTuber RogersBase — real name Roger DiLuigi III — which is based on For the First Time in Forever from the Frozen movie. With plenty of music theatre-style exaggeration and some amusing lines it's rather entertaining.
Yet we didn't find this ourselves, but through the official Nintendo of America Twitter account, posted over the weekend.
Either NoA's social network team is taking some good jokes on the chin — the song highlights the long wait for MK8 and acknowledges the "kid's game" accusations that'll inevitably come along — or simply didn't watch the video. Based on the account's efforts with a Cranky Kong Twitter takeover and the fact that DiLuigi has worked for the company as a product demonstrator, we'd suggest that Nintendo's happy to take some gentle — and fair — teases over its thin current line-up for the home console.
Check out the song in all of its sugary, Broadway glory below.