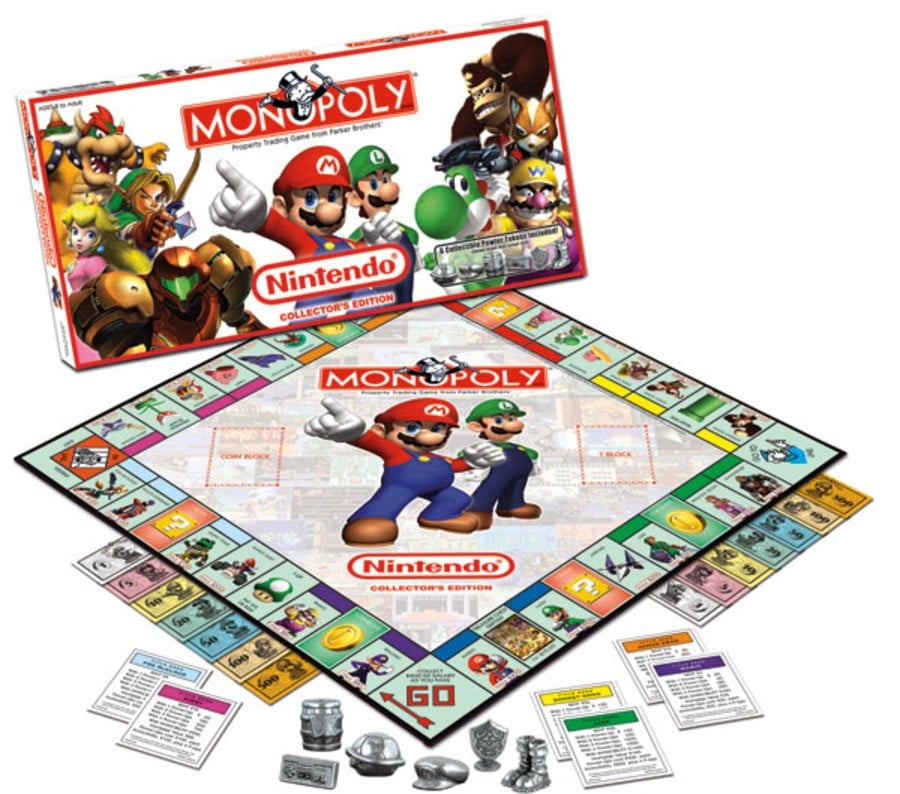 With so many competing brands in game, toy and general stores, few would argue against Nintendo upping its licensing game in a big way, an objective it's already declared as a priority. We're rather pleased, then, that two of the most important of the company's franchises will be teaming up with one of the best-known board games in the world.
During the 2014 American International Toy Fair in February, USAopoly — a company prolific in licensed games — confirmed that The Legend of Zelda and Pokémon would both have their own Monopoly sets released in September. The 'mon game will have the Kanto region as its theme, and both will have a recommended price of $45 in the U.S. It's not the first time that the famous Parker Brothers game has been licensed by the big N, with an official Nintendo Collector's Edition having been in stores for a good amount of time; it's certainly a positive that the partnership is expanding further.
Perhaps a little less exciting is CONNECT 4: Super Mario, though at a recommended price of $24.95 this Spring it'll be a relatively cheap game to pick up.
Do you own the official Nintendo Monopoly set, and are you excited about these new Zelda and Pokémon versions?
[source icv2.com, via usaopoly.com, zeldainformer.com]