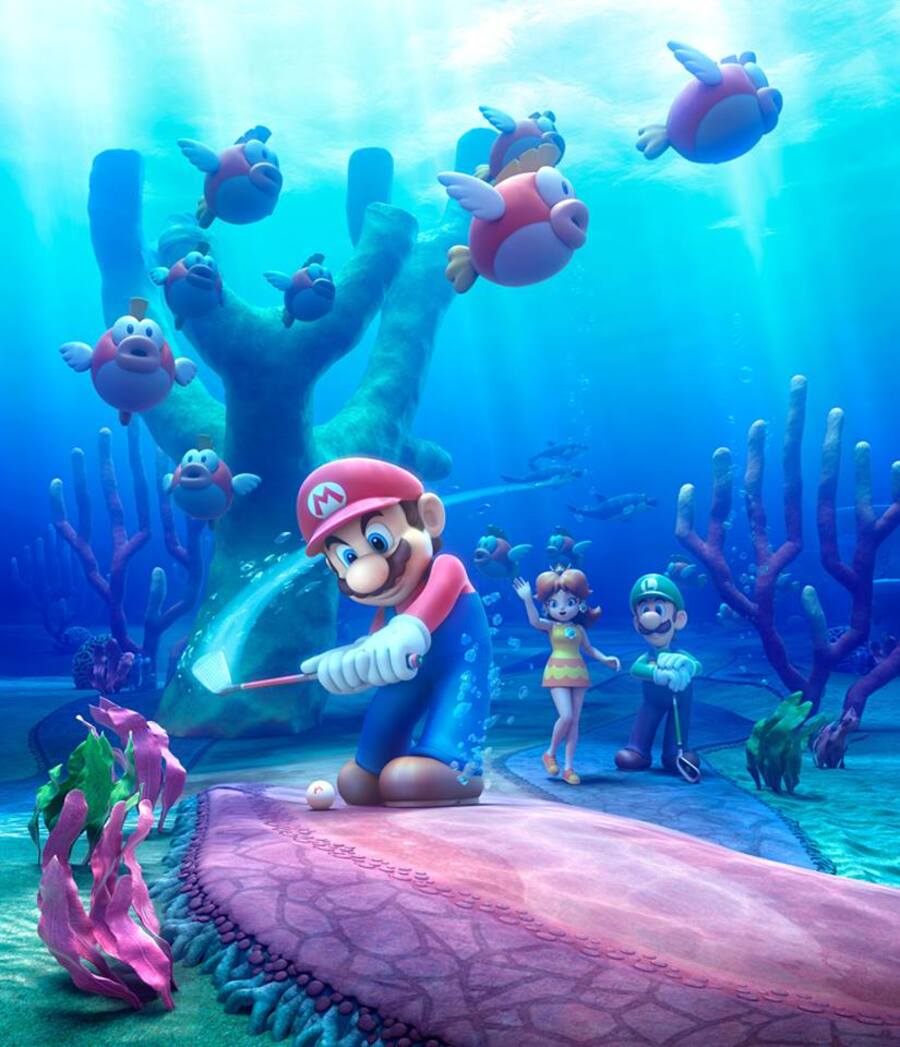 In the recent Nintendo Direct broadcasts it was confirmed that Mario Golf: World Tour, after a fairly lengthy delay, will hit the 3DS in North America and Europe on 2nd May. With Camelot at the helm and the promise of customisable Mii characters, online play and communities, there's certainly cause for optimism.
Nintendo has today started the hype train by unveiling what could be a rather peculiar course — Cheep Cheep Lagoon. As it's underwater, it may pose a fairly unique challenge:
Hold your breath! Here's an exclusive look at Cheep Cheep Lagoon, a previously unrevealed course in Mario Golf: World Tour. This underwater course has lots of obstacles to help and hinder play with slightly different underwater physics to challenge more experienced players.
You can see the released images above and below. Are you looking forward to teeing off in this one?
[source facebook.com]