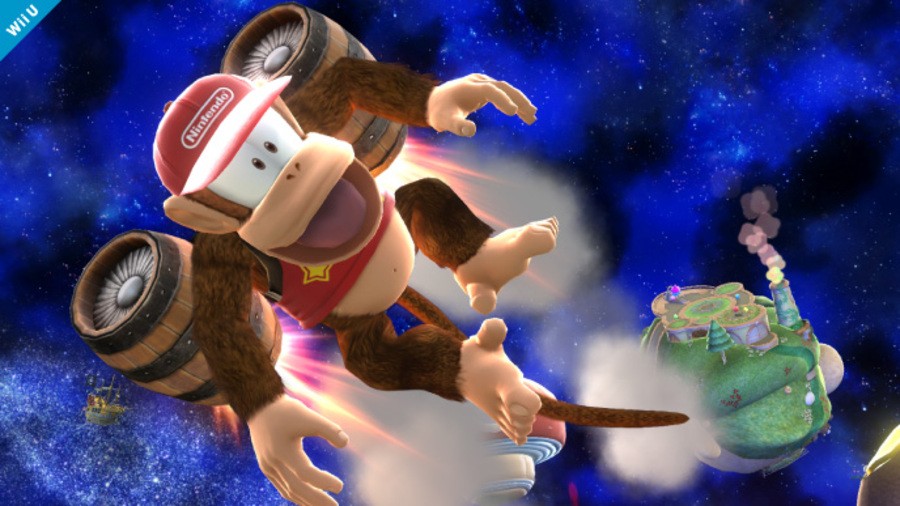 Barely a week passes at the moment without some form of interesting reveal for the new Super Smash Bros. titles on the way to Wii U and 3DS, with Little Mac recently confirmed as part of a Nintendo Direct broadcast. Announced today with a little less hype but not lacking in fan service is the news that Diddy Kong will once again be a challenger.
The announcement has been timed to coincide with the arrival of Donkey Kong Country: Tropical Freeze, and we're looking certainly looking forward to spamming the peanut gun — assuming it's included as normal! — to annoy fellow players.
The more characters the better, so let us know your thoughts on Diddy Kong joining the latest cast in the comments below.