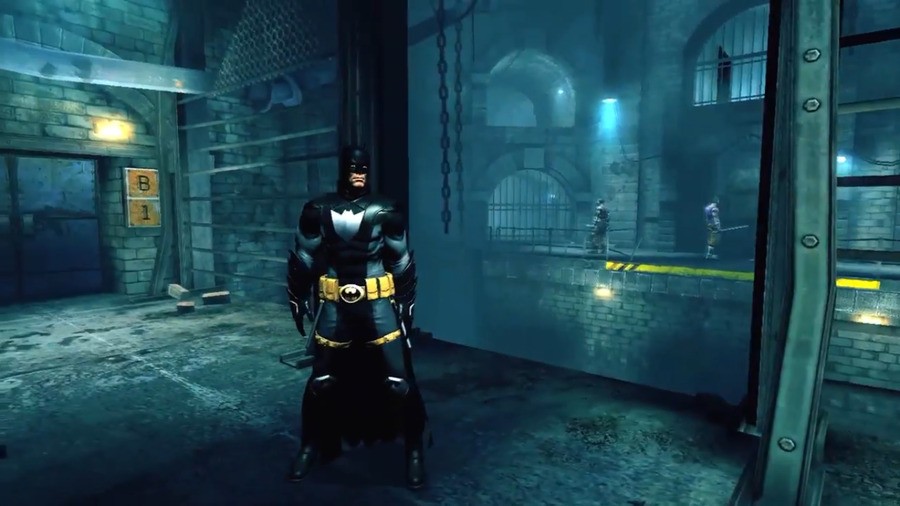 Last year Nintendo gamers not only had the opportunity to enjoy Batman: Arkham Origins on Wii U, but also Batman: Arkham Origins Blackgate on the 3DS, a 2.5D action game from Armature, a studio setup by former Retro Studios employees. Warner Bros. has now announced that the portable release — it was also on Vita — will have a second lease of life on home consoles.
Batman: Arkham Origins Blackgate - Deluxe Edition will arrive as a download-only game on the Wii U eShop, as well as on PS3, Xbox 360 and PC. It follows events shortly after Arkham Origins, with the press release promising the following:
Previously available only for PlayStation®Vita handheld entertainment system and Nintendo 3DS™ handheld system, Batman: Arkham Origins Blackgate - Deluxe Edition brings the content of Batman: Arkham Origins Blackgate to console and PC with enhanced high-definition 2.5-D graphics, a new map & hint system for improved navigation and objective tracking, 5.1 surround sound, a fully voiced narrative and a captivating storyline. In addition to all previous released suits, players will be able to unlock the exclusive Zero Year Batsuit skin by registering for or signing into a Warner Bros. ID (WBID) account.
They sound like relatively modest enhancements, though naturally there'll be stronger visuals and performance at a thoroughly decent download price. We weren't particularly keen on the 3DS original, awarding it just 5/10 in our review, but perhaps this title will fare better on the big screen via more powerful hardware.
This arrives in North America on 1st April for $19.99 and in Europe on 2nd April, with a confirmed UK price of £15.99. The announcement trailer is below; are you keen to pick this up?