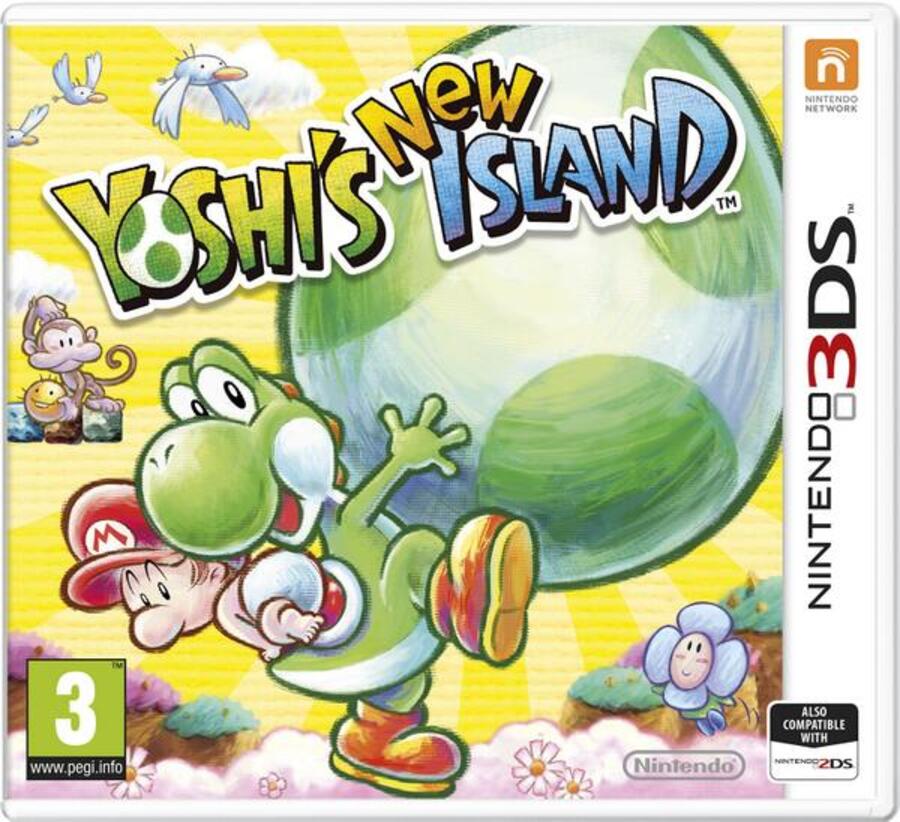 Update:
Nintendo UK has now clarified that the Yoshi Egg Game Case pre-order bonus will be available from GAME.
Original Article:
Not too long ago Nintendo of America announced, as a rather casual aside in a broader press release, that Yoshi's New Island will arrive in the region on 14th March; Nintendo of Europe has now joined in, confirming the same date for the region as well as releasing the official box art (pictured above).
For its part Nintendo UK has also announced that pre-orders in the country can receive a Yoshi Egg Game Case, for storing games or other small things — no retailer is specified, and the linked Nintendo Store product page hasn't been updated at the time of writing. The press release for this European announcement also outlines the basic plot, confirming this as a sequel — for you Yoshi lore fans — to the excellent Super Mario World 2: Yoshi's Island on Super NES.
Rendered in a variety of art styles that illustrate the fairytale charm of the Yoshi universe, Yoshi's New Island invites you to gobble up or stomp on enemies big and small in a bid to help safely reunite Baby Mario with his brother!
The tale of Yoshi's New Island is a sequel to the Super Nintendo title Super Mario World 2: Yoshi's Island, and is set in a new location, Egg Island. In this new chapter in the series, Baby Luigi has been whisked away once again, leaving it up to the Yoshi clan to keep Baby Mario out of harm's way and embark on a mission of discovery.
Below is the most recent trailer that was released by Nintendo. Are you interested in picking this up when it's released?