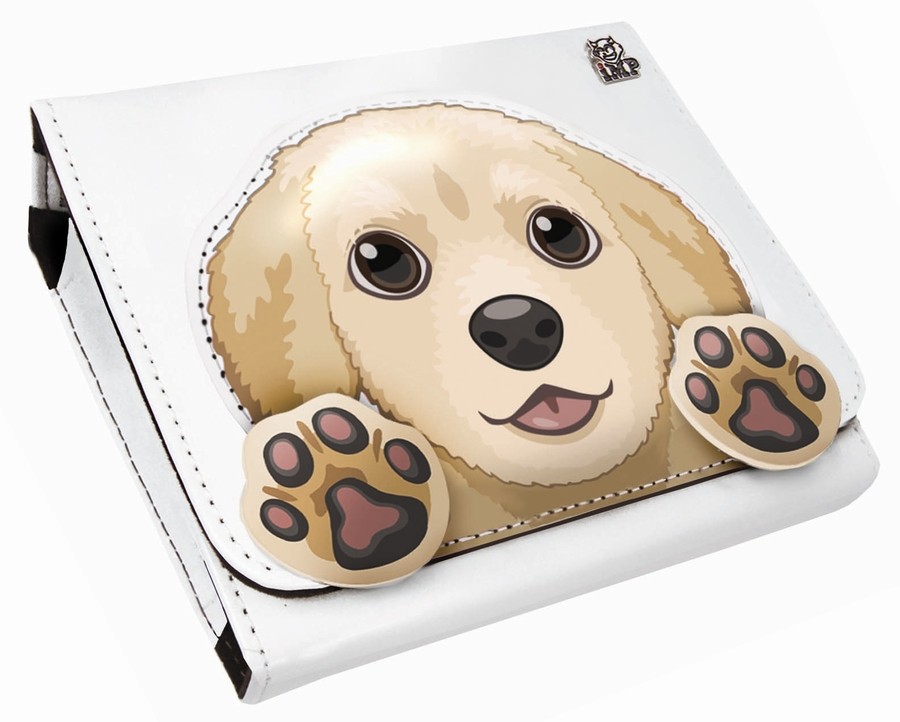 When the 2DS launched Nintendo also weighed in with official colour-matching cases, a necessity due to the tablet form stripping away the screen protection of the original clamshell design. It's only natural that third-party companies join in with their own versions, and one that's been confirmed for the UK market is the pictured Labrador Retriever case.
It holds the system and six games within a soft interior, and the potential selling point is that it "comes delivered in its own kennel design packaging". For youngsters that also happen to like Nintendogs, this may be attractive — it'll cost £12.99, no price was given in Euros and it doesn't seem to be around in North America; step it up, importers.
The main benefit is that this way 2DS owners can constantly have an adorable puppy staring at them... all the time.
D'awwww.