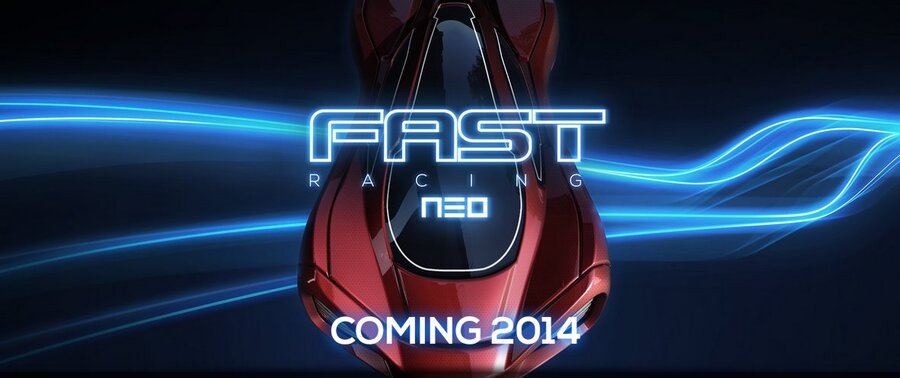 FAST Racing NEO is due this year and is sure to be on the radar of those that enjoyed FAST Racing League on WiiWare. To date its developer, Shin'en Multimedia, has kept details close, but gave some tid-bits in a recent interview with Nintendo News.
Tilt controls for steering were confirmed, as it was clarified that control options will include the Wii Wheel, as well as the GamePad, Wii U Pro Controller and Wii Remote / Nunchuk. Answers were tentative, though the developer has promised "a wide array of online options", while clarifying that five team members are working on the project.
When asked whether the title would remain a Wii U eShop exclusive or whether the 3DS was on the cards, the developer was a little tentative.
We currently fully concentrate on the Wii U version. However, we are open for other platforms as well. Nothing has been decided so far on that topic.
It's becoming increasingly common for smaller companies to publish their games on as many platforms as possible, and Shin'en's Manfred Linzner also suggested in a recent Year in Development article for us that the studio may explore other options in future.
A common question from interviewers and fans is why we've worked for so long exclusively on Nintendo hardware. It simply came naturally because we got inspired by Nintendo's hardware over the years and we love the unrestricted concept of the eShop. However, we are always open to make our games approachable for more people if it makes sense for us. This means if we have freedom in development and a platform that inspires us to create something great.
The team's enthusiasm for Nintendo platforms seems to remain strong, however, and FAST Racing Neo should be one to watch.
[source nintendonews.com, via nintendoeverything.com]