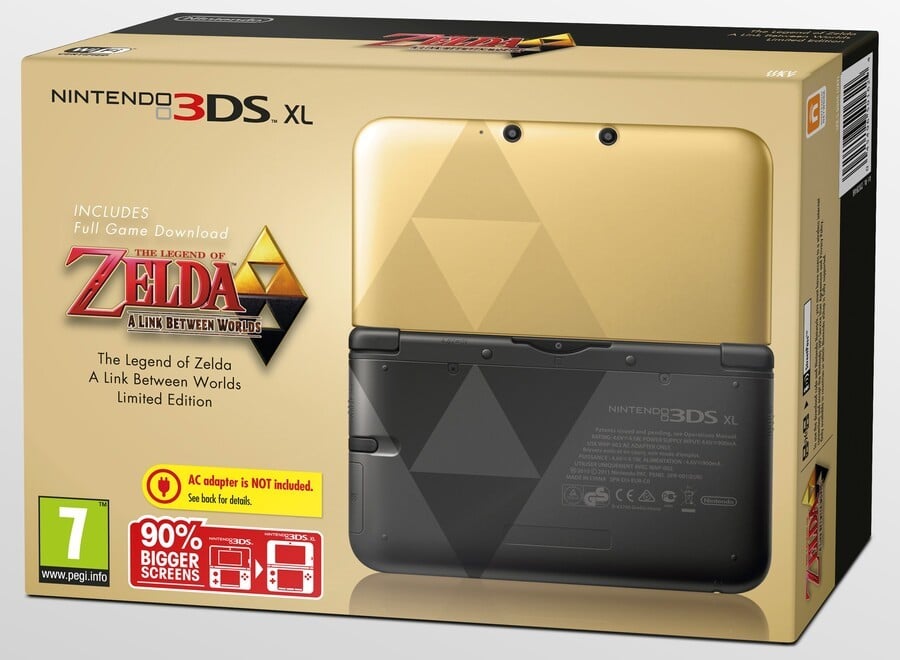 While many shoppers may have scrambled for the various hot 3DS / 2DS deals available over the Black Friday week, festive shoppers can still pick up great deals if they know where to look. One example for North Americans is the current deal doing the rounds at Target stores, where all 3DS XL hardware systems are reduced to $149.99 — while stocks last.
Naturally that price doesn't apply to options with set games as extras, but does apply to limited edition systems with pre-installed titles. That includes the gorgeous Link Between Worlds system, pictured above, and also the limited edition Mario & Luigi: Dream Team portable. This promotion is set to run from today (15th December) to 21st December.
The Target website currently has a limited selection of different colours listed at the price, but states that the Mario & Luigi system is not available online, with the Link Between Worlds equivalent being completely absent. There is chat online that both can be found in stores, however.
If you're in the region, are you planning to head to your local Target to try and pick up a discounted 3DS XL?
Thanks to tj for the tip.