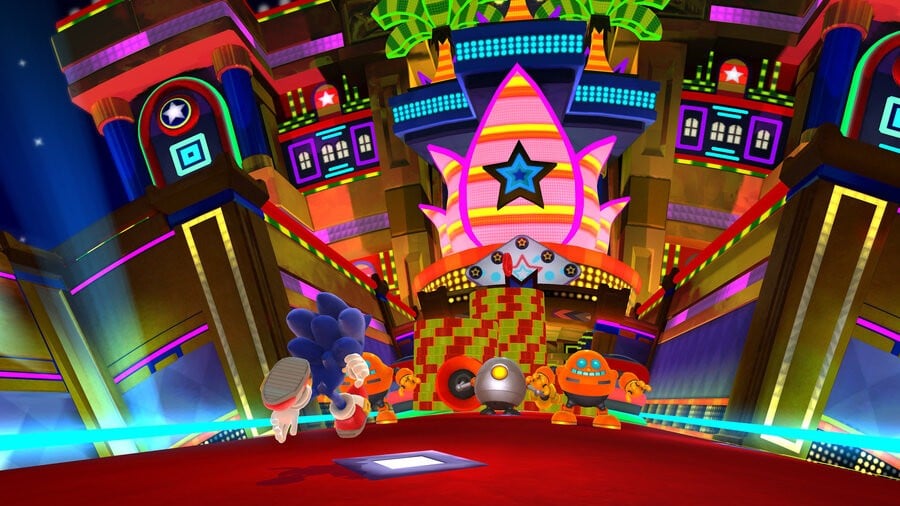 It's fair to say that we didn't think all that much of Sonic Lost World when it arrived on the Wii U a short while ago. However, you have to give Sega credit for trying to improve things after release, as the company has released a patch which aims to fix some of the title's many problems.
Here's the full list of updates:
Gameplay Updates:

Collecting 100 rings will now grant the player an extra life.
In the event of a Game Over, we have doubled the amount of lives the player will begin with when continuing. (From 5 to 10)
The Indigo Asteroid, Crimson Eagle, Orange Rocket, and Black Bomb Color Powers can now be controlled using the analog stick and buttons.
Fixed a rare graphical issue that would sometimes appear during the pinball section of the Frozen Factory casino area.

Additional Updates:
When completing the NiGHTMARE DLC, users will be notified that they can re-play it after scoring 100,000 points.
Items will now appear on the world map.
While this fixes are unlikely to solve Sonic Lost World's most irksome issues, they could make it a little more agreeable. If you've already downloaded the patch, be sure to share your thoughts below.
[source blogs.sega.com]