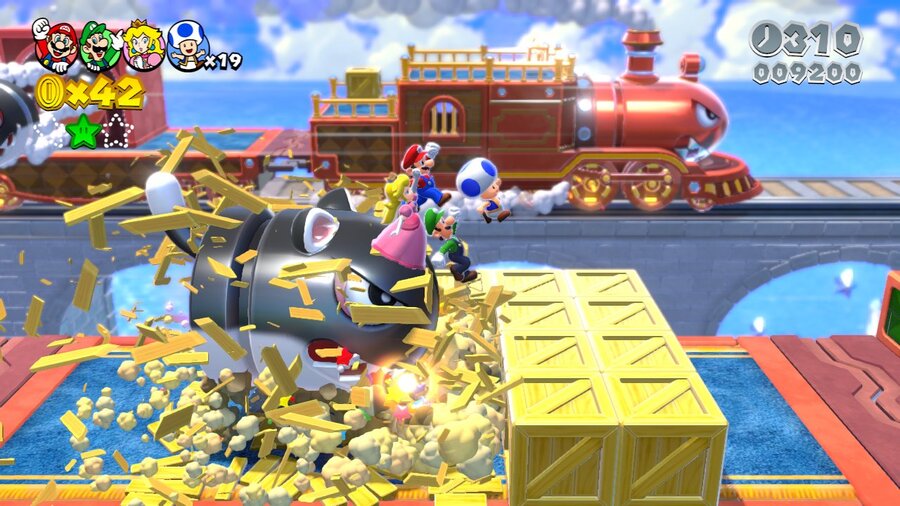 Monday morning means that it's UK game charts time, with the all-format results — perhaps unintuitively — making better reading for Nintendo at the present time. This is due to the charts being packed with multi-platform games, in particular, with single-platform titles placing higher when not coming head to head with four or more versions of these big-name games.
With Christmas getting ever closer, however, this week's placings are disappointing reading for Nintendo, though there are still a number of ever-green 3DS titles battling it out with the big boys. The highest-placed is The Legend of Zelda: A Link Between Worlds, which shows decent longevity with a respectable 21st place finish; not far behind are Pokémon X & Y in 23rd and 24th (with X edging ahead) and Animal Crossing: New Leaf in 25th. Further down the chart we have continued placings for Professor Layton and the Azran Legacy in 34th and Mario Kart 7 in 38th.
There's a further drop for Super Mario 3D World as it comes in 29th place, though it does finally finish ahead of the PS4's Knack for the first time, a small-win over the often-bundled but poorly received (critically) launch title. New Super Luigi U squeezes into 40th place, but those chart positions don't suggest substantial UK boosts for Wii U hardware sales.
Once again 3DS games carry the fight well for Nintendo, but it seems the weight of multi-platform blockbusters is proving too much for the current portable and Wii U lineup to make a significant impact at the top end.
[source ukie.info]