The Holiday season is a festive, happy time, when many off us happily pile on the pounds and, presumably, play a lot of games. It's a time of backlog busting and, perhaps, silly family games — that Wii or, dare we say Wii U can provide the latter activity in particular. Some of us may also have a Christmas Tree, in which case this mini Lego Mario Question Block may be an ideal decoration as you play a bit of Super Mario 3D World.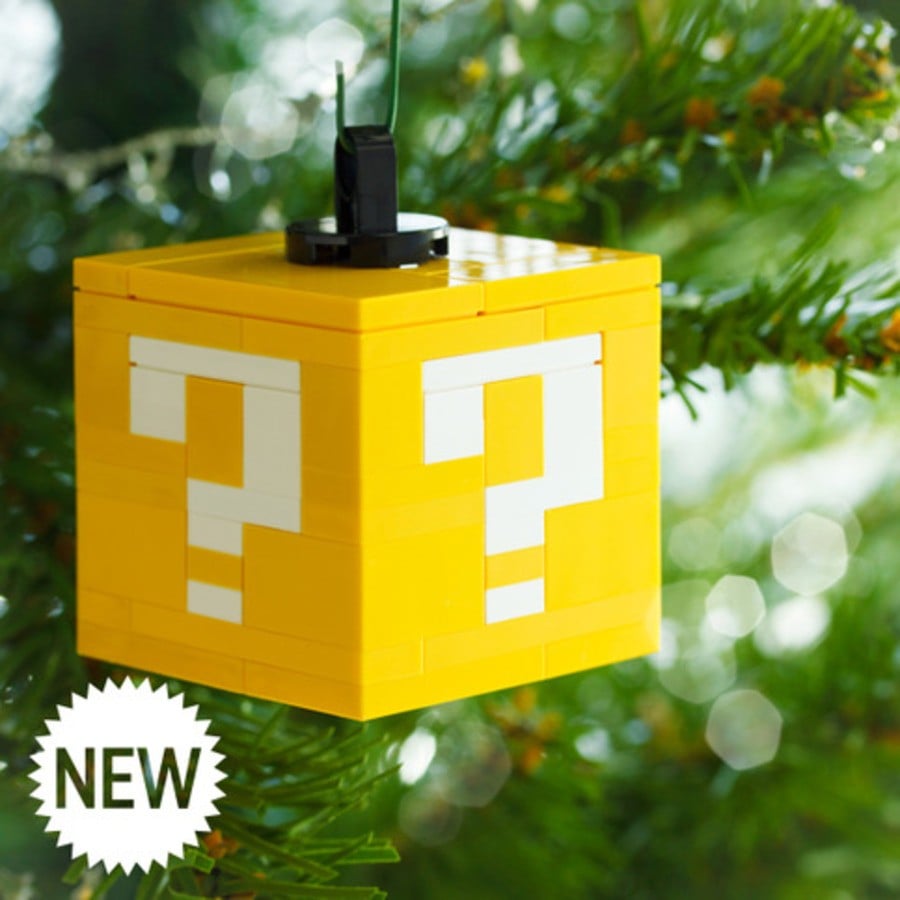 This is the work of Chris McVeigh, who sells mini Lego decorations and ornaments on his Powerpig website. Some of you retro gamers may also like the rest of the collection, with the little Atari below being a favourite in Nintendo Life HQ.
'Tis the season for gaming, after all.
[source powerpig.storenvy.com, via kotaku.com]