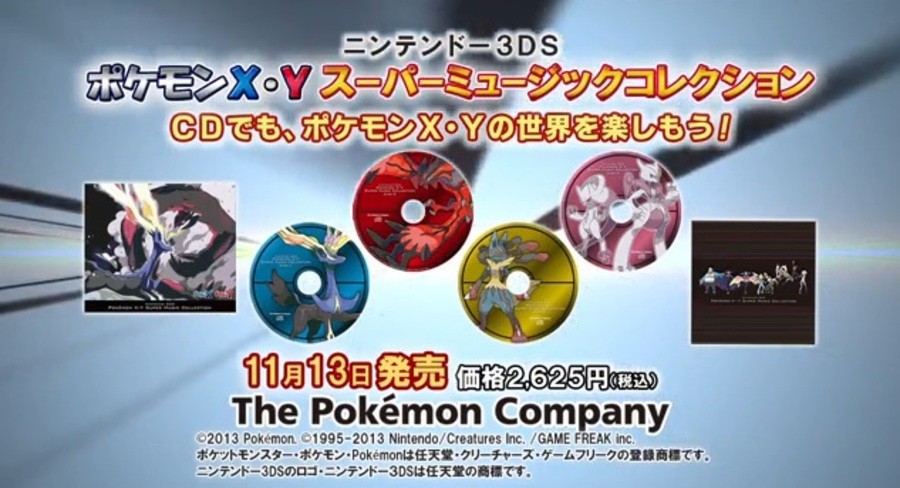 Way back in August we brought you the happy news of a 212 track Pokémon X & Y soundtrack to arrive after the games were released; while Japanese fans can look forward to the lovely physical release (above) on 13th November, it's now available for the rest of us to download on iTunes.
In truth, some of those tracks do boost the count while contributing less than 30 seconds of audio — some are clearly just sound effects — but no one can doubt that the collection is thorough. At over three and a half hours it represents enticing value, costing just $9.99 /€8.99 / £7.99 depending on your region.
It also has a rad name — Pokémon X & Pokémon Y: Super Music Collection. Hit up the link above or below to buy it, will you be catching this one?
[source itunes.apple.com, via gonintendo.com]