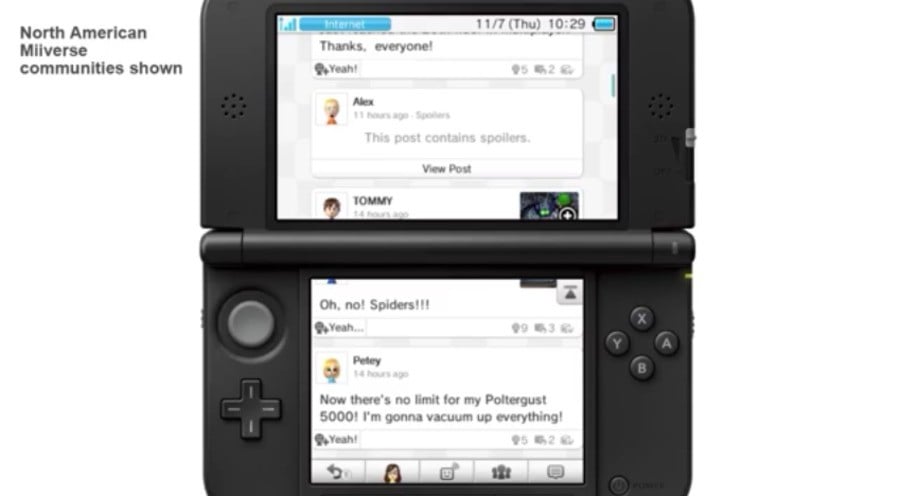 Today's Nintendo Direct update delivered the welcome news of combined eShop credit across the 3DS and Wii U systems, but this came with another positive piece of information: Miiverse is finally coming to Nintendo's handheld.
Miiverse launched with the Wii U last year, and a web-based version was released not long after. Smartphone apps are also planned.
Here's the official word from Nintendo:
A December system update will allow users to register their Nintendo Network ID for Wii U on their Nintendo 3DS systems and combine Nintendo eShop account balances...this system update will also mark the beginning of Miiverse support on Nintendo 3DS. With a Nintendo Network ID, users will be able to connect with other players around the world to share their experiences and game tips through Miiverse on Nintendo 3DS.
Are you looking forward to posting to Miiverse from your 3DS? Will this update encourage you to use the service even more? Share your feelings by posting a comment below.