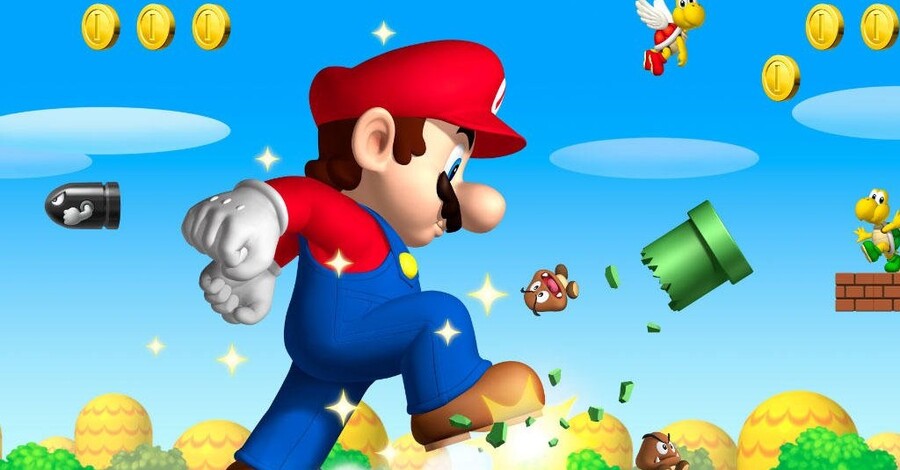 Japanese video game publication Famitsu has just unveiled the top 100 Best Selling Video Games in Japan for the 21st Century (the period 1st January 2001 until 29th September 2013), and as expected Nintendo games feature heavily, with nine of the top ten games being for Nintendo platforms — seven of which are for the Nintendo DS system.
Topping the list is 2006's New Super Mario Bros. for the Nintendo DS which sold a staggering six and a half million copies in Japan alone, pocketing Nintendo plenty of golden coins. 2nd, 3rd and 4th place are all taken by Pokémon titles for the Nintendo DS with Pokémon Diamond and Pearl taking the 2nd spot with Pokémon Black and White for the Nintendo DS and Pokémon Ruby and Sapphire for the Game Boy Advance following behind. These three pairs of games sold in excess of sixteen million games combined, showing just how important the franchise is to Nintendo.
Rounding out the top ten are Mario Kart DS, Animal Crossing: Wild World, New Super Mario Bros. Wii, Dragon Quest IX: Sentinels of the Starry Skies and Brain Age 2: More Training in Minutes a Day.
Perhaps most impressive is that Animal Crossing: New Leaf takes thirteenth spot. A great feat for a game that is approaching its one year anniversary since its initial Japanese release. Pokémon X and Y were released a little too late to feature, but would undoubtedly have also featured high on the list.
You can see the full list of one hundred games here.
Are you surprised by any of the entries, or are there any titles you expected to rank higher on the list? Discuss in the comments below.
[source neogaf.com]