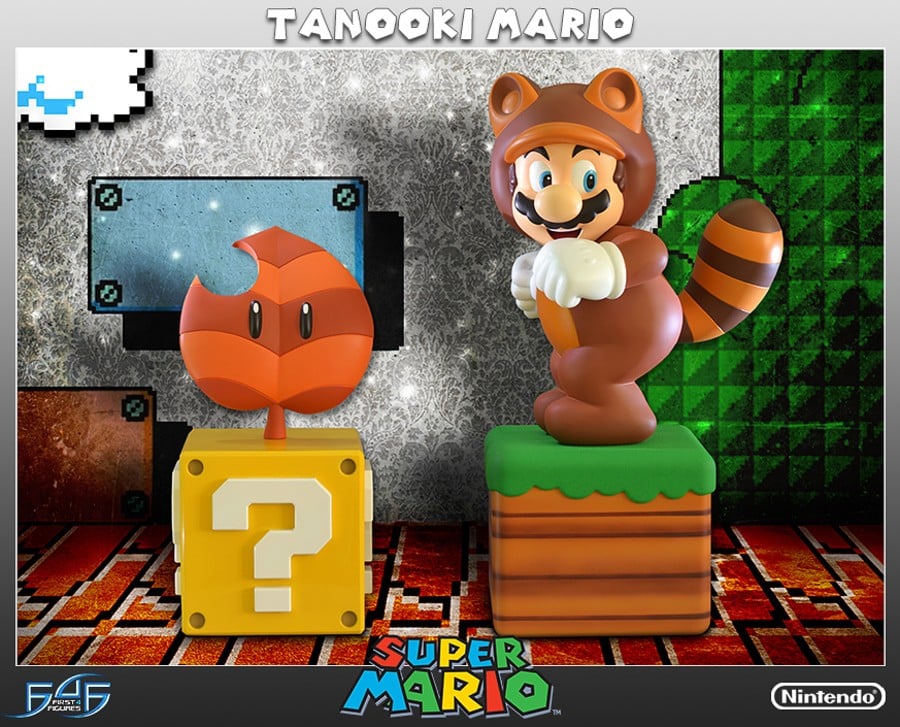 We do like Nintendo memorabilia here at Nintendo Life, as anyone that follows our Instagram account can see. So when First 4 Figures announces a planned range of Super Mario statues that are officially licensed by Nintendo, you can bet we're interested.
The first in this new range is set to be a beauty, too. It's a ''Tanooki Mario' statue based on the design in Super Mario 3D Land; it's "15" tall and is made from a high
quality polystone resin, with hand-finished paintwork and detailing". Oh my...
Set to be available in the first quarter of 2014, there'll be a limited edition that'll also include an optional scarf accessory and a Super Leaf on a question mark block; the standard version will just feature the Tanooki Mario statue. Both are available for pre-order, with the standard model at $199.99 US dollars and the limited edition at $239.99 US dollars — only 750 units will be made of the latter, while currency conversion will apply and, outside of the US and UK, shipping costs.
Some rather lovely images are below; are any of you planning to splash the cash on this?