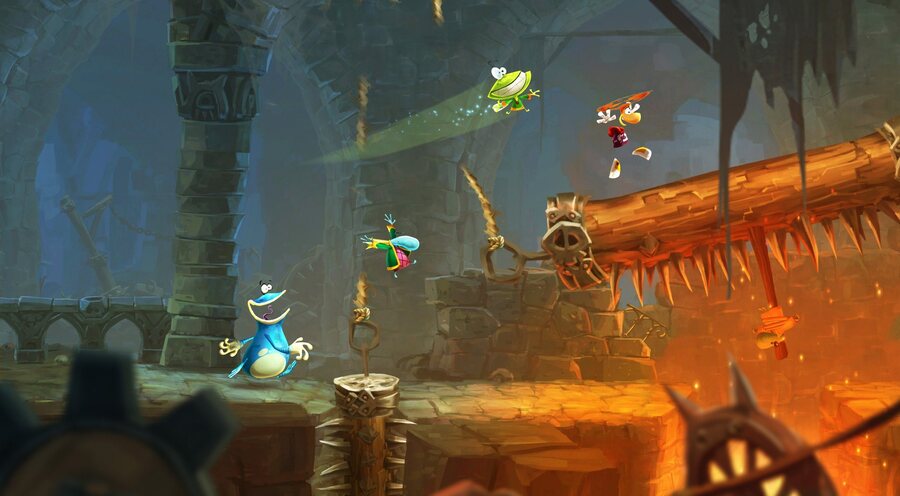 Rayman Legends is released today in North America, and it arrived in Europe on 30th August. Of course, in a perfect world for the Wii U it would have arrived on the system as an exclusive during the launch window, but despite its controversial route to market it is now here, and earning plaudits from writers and gamers around the world.
In our case, we're rather enthusiastic fans here at Nintendo Life HQ, awarding 9/10 in our Rayman Legends review and saying that it's "thrilling, compulsive and gorgeous"; it truly is close to perfection. The Wii U version also has unique controls and multiplayer options not available on other platforms, with the GamePad's motion sensing and touchscreen opening up new ideas with Murfy, even if they're concepts at their absolute best with more than one player. Throw in a stunning graphics engine that never drops a frame, and it's a memorable experience.
If you've already grabbed this or are planning to in North America and PAL regions — Japan has a little longer to wait, though it's still a Wii U exclusive in that region — let us know in the comments below. If you want to see it in action, meanwhile, we captured some lovely footage over on our YouTube channel. If you don't want a few levels to be spoiled for you, don't click on the videos!