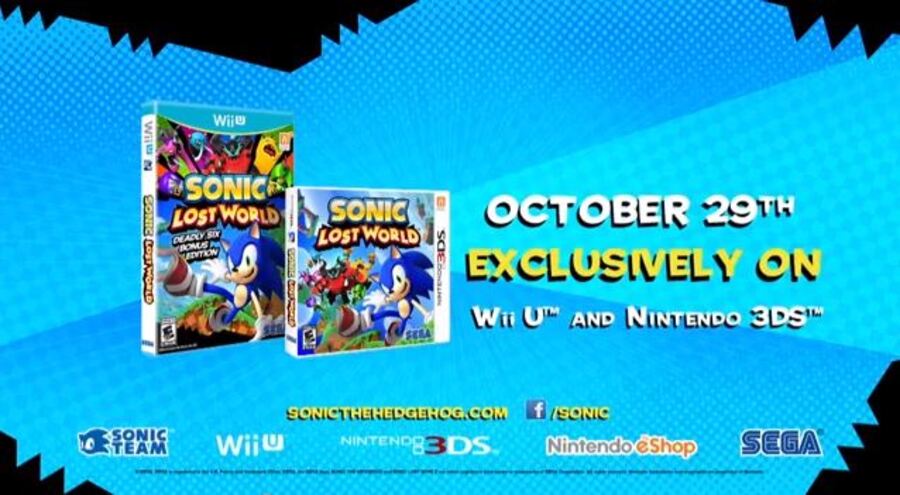 The latest trailer for Sonic Lost World for the Wii U and 3DS reveals that the hotly anticipated release is due to suffer a delay across North America.
The Deadly Six extended trailer, which features Sonic encountering each member of his evil enemies, confirms that the upcoming SEGA title won't reach the region's shores until 29th October, pushing it back a week from its previous scheduled launch date of 22nd October. Sonic's newest adventure is still currently on target for release in Europe on 18th October.
Sonic Lost World is coming exclusively to the Wii U and 3DS, and players look set to be in for a treat as the blue hedgehog explores a new world which is on the path to destruction courtesy of the Deadly Six.
Why not read our First Impressions, and let us know if you'll be dashing to the shops to pick up Sonic Lost World at launch.
[source computerandvideogames.com, via youtube.com]