It's that time again, dear readers, when we bring together the lovely images shared by Masahiro Sakurai last week over on Miiverse. Even though Super Smash Bros. only has a vague 2014 release window, that doesn't mean we can't be hyped for it now, to the point we'll be positively combustible when it eventually arrives in stores.
This week's screens are all for the Wii U, which is a bit of a shame for portable fans. The latter half of the week naturally brought us shots of Princess Peach, who was finally confirmed with plenty of accompanying screenshots. Prior to that reveal we have a rather fun shot of the Wuhu Island plane stage — that could be epic if it sweeps around the island and then through it — a shot of Kirby looking resplendent and another look at the Metroid: Other M Pyrosphere stage. Sakurai's posts were light on big revelations, though he did confirm that the Samus Morph Ball design is based on that from Other M.
Check them out below, and you can view the original posts on Miiverse by clicking on the date for each.
---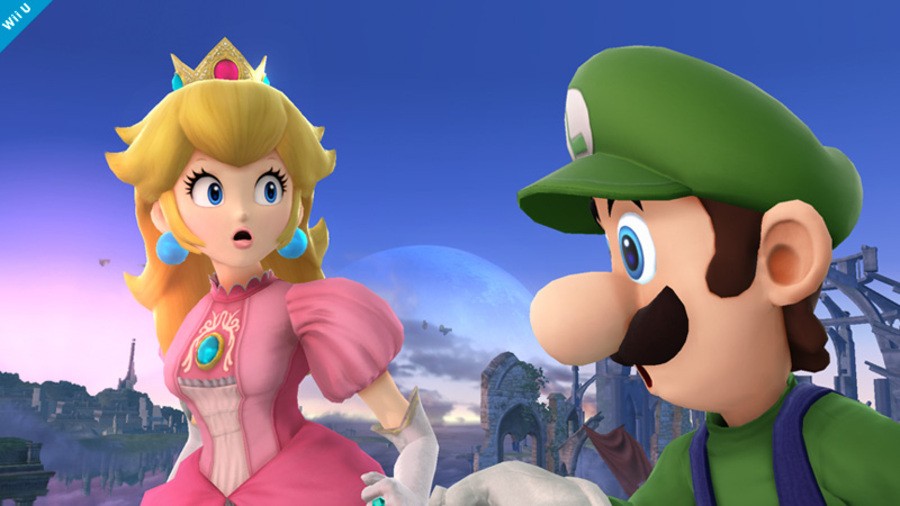 ---
More tasty screens to digest, then; share your opinions on them in the poll and comments below.
What's your favourite Smash Bros. screen this week? (310 votes)
The Villager and Mario in plane peril
27%
Kirby just being Kirby, and looking awesome
21%
Another look at the Metroid: Other M Pyrosphere stage
8%
Princess Peach gets ready for a royal rumble
9%
Peach and Luigi are shocked, we don't know why...
29%
To be honest, I don't like any of them
3%
Please login to vote in this poll.