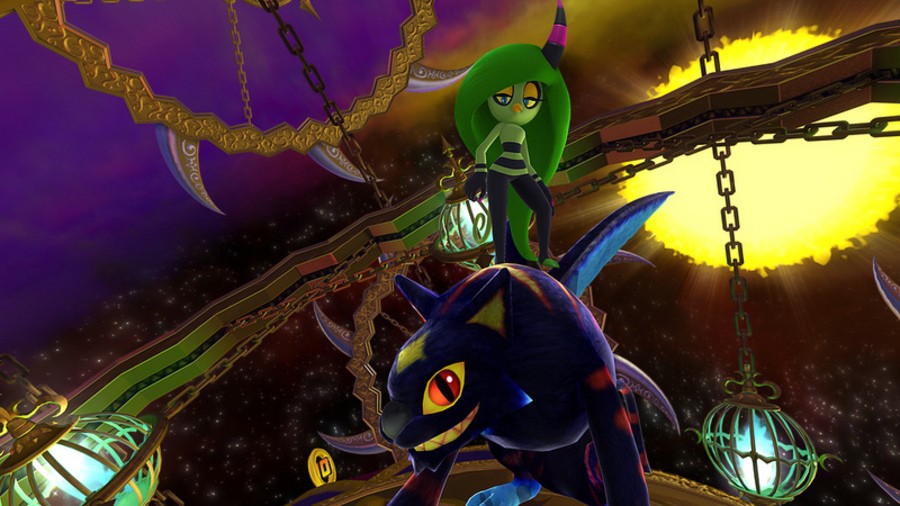 Yesterday we brought you the news of a special Wii U version of Sonic Lost World that contains content from the classic title NiGHTS into Dreams....
It was revealed in a UK trailer for the game but did not announce any other regions. Well, fear not, as SEGA has now confirmed the Sonic Lost World Deadly Six Bonus Edition will be made available in North America and the rest of Europe.
The new edition features a new level where Sonic must face a world of nightmares created by Wizeman. Within the world there are the Deadly Six, who are riding on massive monsters inspired from the game NiGHTS into Dreams….
Interestingly, the exclusive NiGHTMARE DLC can be accessed using a redeemable code when pre-ordering Sonic Lost World and there will be retail versions made that will likely sell out pretty quickly.
It's not clear if the content will be available to purchase for those who don't pre-order, though it's likely it will be.
The level can be played at any point in the game and when it's completed, a special Color Power, which apparently is usually only obtainable from Miiverse, is rewarded to the player.
Will you be pre-ordering Sonic Lost World to get hold of this additional content? Let us know in the comment section below.
[source blogs.sega.com]