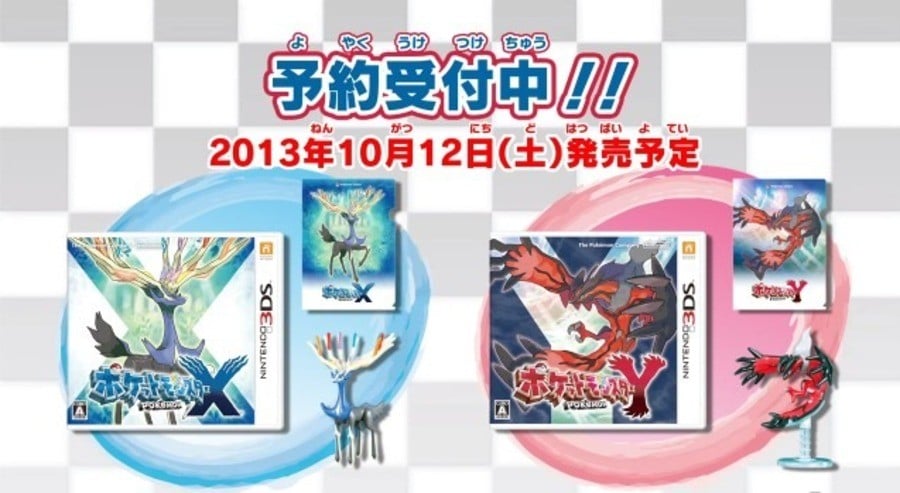 Pokémon X & Y is likely to be a major sales success in the West, judging by the series' history and the hype for the title, but it's in Japan where excitement for the franchise is quite simply on another level. Pre-orders have launched in the region and, as well as hardware bundles selling out on Amazon, it seems the software itself is on course for substantial results.
Based on figures from Media Create and as reported by Siliconera, 260,000 copies of the two versions were reportedly pre-ordered in just two days; that's impressive by any marker. Pokémon Black and White 2 reached 1.16 million sales a week before it hit stores, but with nearly two months until launch this new-generation entry could surpass that total.
Sales have probably been helped along by pre-order bonuses from The Pokémon Center, which include clear file folders and the figurines pictured above. Those that are super-keen and order both versions will also received a A4-sized "World Art" book packed with features, and a 3-track CD.
We expect various promotions to emerge in the West in the coming weeks, and those figurines would probably go down a storm.
[source siliconera.com]