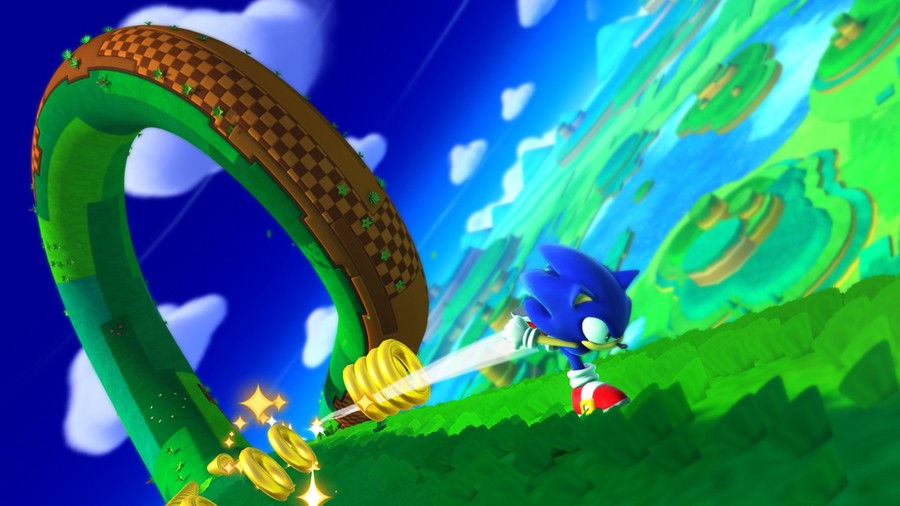 Back in May this year, Nintendo announced a worldwide partnership with SEGA, along with a brand new Sonic the Hedgehog title coming exclusively to the Wii U and 3DS: Sonic Lost World.
In the August issue of Official Nintendo Magazine, head of the Sonic Team Takashi Iizuka said that the company is hoping to "win back the platform fans" with the anticipated new addition to the Sonic franchise, after the series gathered mixed reviews with Sonic Unleashed, Sonic Colours and Sonic Generations:
Sonic started out as a platform title but, as we got to the more recent ones, it changed to be a more speed-based game. Recent fans will be familiar with that speed-based gaming, but with Lost World, we wanted to win back the platform fans. We don't just want old Sonic fans to come back, though: we want Mario players and other platform gamers to enjoy the new game, too.
You can read our Sonic Lost World first impressions, as we got up close and personal with the game at Nintendo UK's post E3 Showcase. Are you a fan of the previous speed-based games, or are you hopeful that this new entry will have more platforming thrown in? Let us know below.
[source gonintendo.com, via officialnintendomagazine.co.uk]