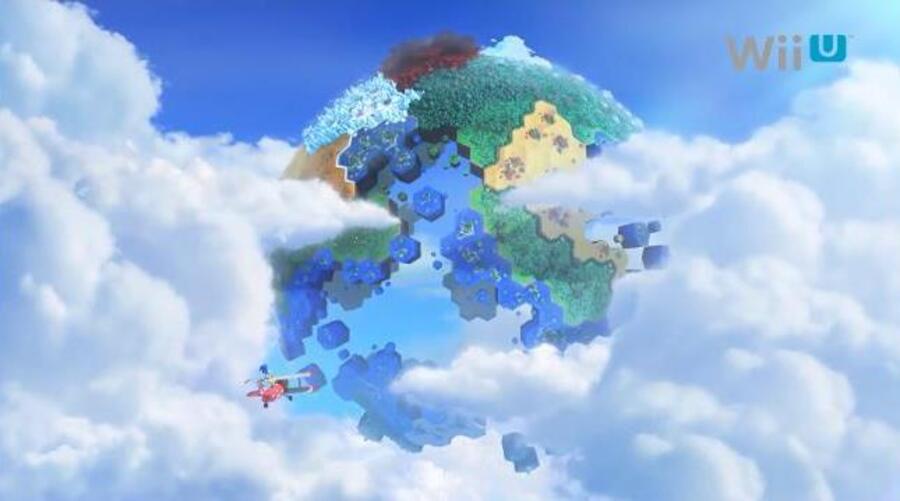 Today's Nintendo Direct broadcasts didn't include a significant number of major reveals, but one surprising announcement was that the next Sonic the Hedgehog title, Lost World, will be exclusive to Wii U and 3DS. Satoru Iwata announced a new worldwide partnership with SEGA for the famous mascot, though it was only confirmed for this particular release; the tone was certainly positive, however.
Nintendo systems have had exclusive Sonic releases in the past, with examples such as Sonic Colours on Wii and DS, but this is nevertheless welcome news, especially for Wii U. The name had already leaked recently, but Nintendo and SEGA had kept this exclusivity tightly under wraps.
In truth nothing was said about the game, but we're promised details soon; the E3 Nintendo Direct is a good bet. The concept art does show a welcome return of Sonic perched on Tails' plane, so perhaps this adventure will focus on those two iconic characters.
Here's what Nintendo of America President and COO Reggie Fils-Aime had to say about the new deal:
The onetime rivalry between Mario and Sonic has grown into a friendship that has never been closer. These announcements in conjunction with SEGA demonstrate the commitment we have to bringing great games to the Wii U platform, and set the stage for our upcoming announcements at E3.
Are you excited about an exclusive Sonic on Nintendo systems, and are any of you SEGA fans bemoaning the loss of the old rivalry? Sound off in the comments below.