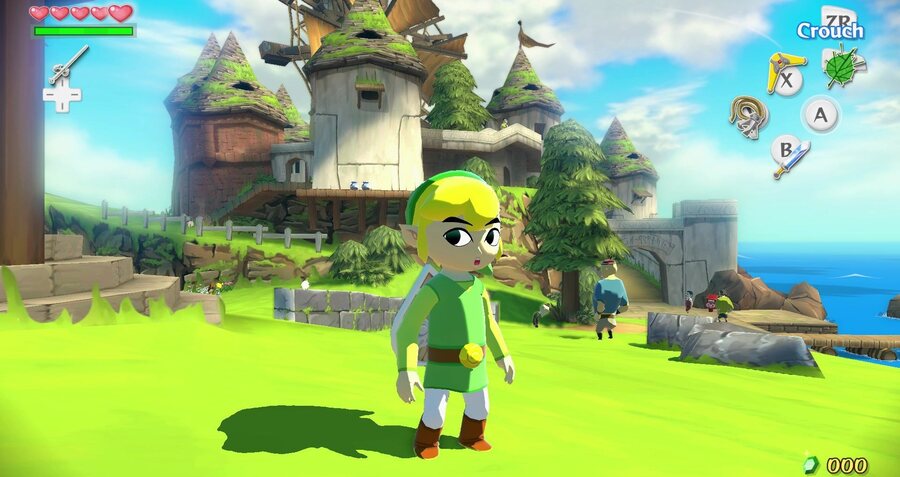 The Legend of Zelda: The Wind Waker HD will perhaps be to the Wii U what The Legend of Zelda: Ocarina of Time 3D has been to the 3DS; a reasonable sales success and the definitive version of an already excellent game. If so, it could be a win-win for everyone.
The Ocarina of Time remaster had spruced up visuals and new controls to make use of two screens, so the similarities are obvious. Nintendo's already shown off snazzy HD visuals, GamePad controls and Miiverse integration, but Amazon's listing for the title also says that we'll be able to "choose to take on a more challenging difficulty level". Naturally, as this is a retailer listing we've slapped a rumour tag on this one, but a "Master Quest"-style option would certainly bring some additional longevity to the experience, not to mention help to demonstrate that this is a HD remaster with plenty of care and attention behind it, rather than being an upscale with new controls.
For fans of the original or perhaps those that missed out first time around, this looms large as a promising release, while there have also been rumours of a Wii U hardware bundle with the title. If both rumours come to pass, October could be a great month on the system.
Thanks to Tasuki for the tip.
[source uk.ign.com, via amazon.com]