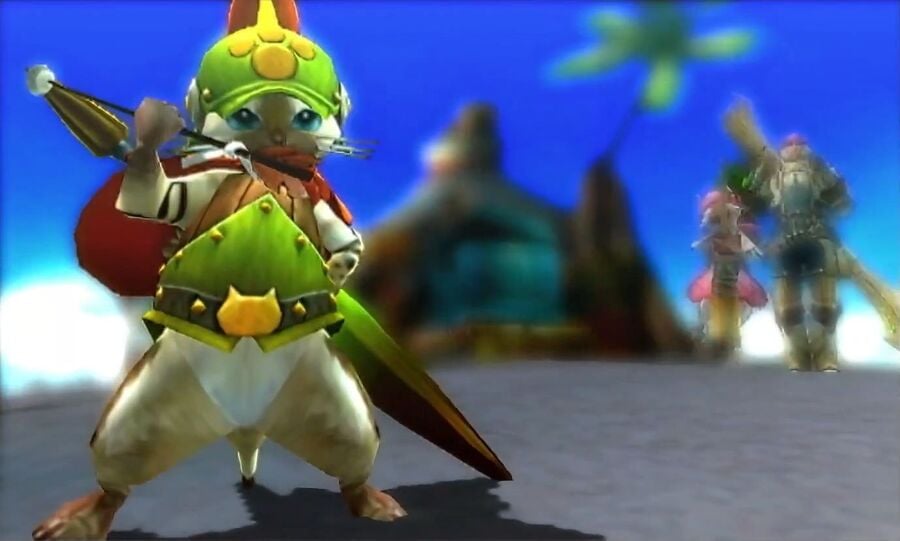 Monster Hunter 4 finally has a firm release date for Japan, which now prompts franchise fans in the West to start counting the days to a localisation reveal. Japan is truly the series' homeland, however, with handheld entries in particular being a major boon to Nintendo; Monster Hunter 3 G played a notable role in the 3DS revival of late 2011.
Ahead of its release on 14th September, Capcom's engaging its hype machine to build up to the big day. A recent event gave producer Ryozo Tsujimoto and director Kaname Fujioka an opportunity to talk about some new features in the latest entry, covering weapons, touch screen functionality and online play.
In terms of online play, this is set to be called "Play With Everyone", and rather like Monster Hunter 3 Ultimate on Wii U will allow the host to select targets, descriptions and passwords for the room, while Recruit Hunter may be the equivalent of checking on those on your friend list or guild card equivalent. We'd hope that a reveal to come later in the year — of which Capcom is promising plenty — will be voice chat using the built-in 3DS microphone; we like to dream.
It was revealed that the touch screen will show villages that can be visited — as the player's hub is now a movable caravan — while a village called Barubare was shown. The Charge Axe, new for this game, was also shown off — attacks in the sword mode charge up energy, and when the weapon glows it's a good time to switch to the axe and unleash powerful attacks with that accumulated energy.
At the end of the event, Kaname Fujioka said the following in a short interview, promising more information ahead of the game's arrival.
There's still plenty more content compared to past Monster Hunter titles. Not only the number of monsters, but it's also packed with new communication features and more, that will allow you to enjoy even the game longer. There's much more new content we've yet to reveal that we'll be showing off by the bulk, so please look forward to it.
We look forward to hearing all about it, and a Western release date, of course. Do you like what you've heard so far about this new entry in the series? If you missed it last week, the latest extended trailer is below for your viewing pleasure.
[source siliconera.com]