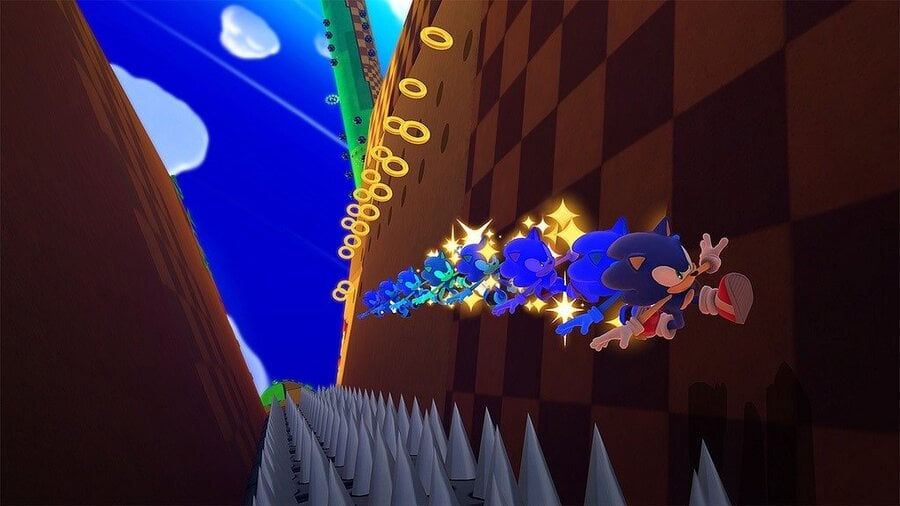 Sonic Lost World will be exclusive to Wii U and 3DS, with both games being unique; Dimps will be producing the handheld's version. We've had an official trailer to date that gave glimpses of the Wii U title, including some snazzy new Sonic moves, but naturally we want to see more.
IGN has had an exclusive early look at both versions and has posted a lot of footage for everyone to enjoy. Below is a fair amount of video covering both 3D and 2D levels on each platform, showing us much more of the sphere-like level design that's drawn some comparisons with the Mario Galaxy titles. While the Wii U iteration predictably looks very slick and smooth, we're rather impressed with the 3DS demo too, which seems to have clean visuals and solid gameplay.
It's far too early to declare that these could be examples of Sonic in good form, but the signs are positive. Grab a comfy seat and check out the footage below.
Wii U footage
3DS footage
[source destructoid.com]