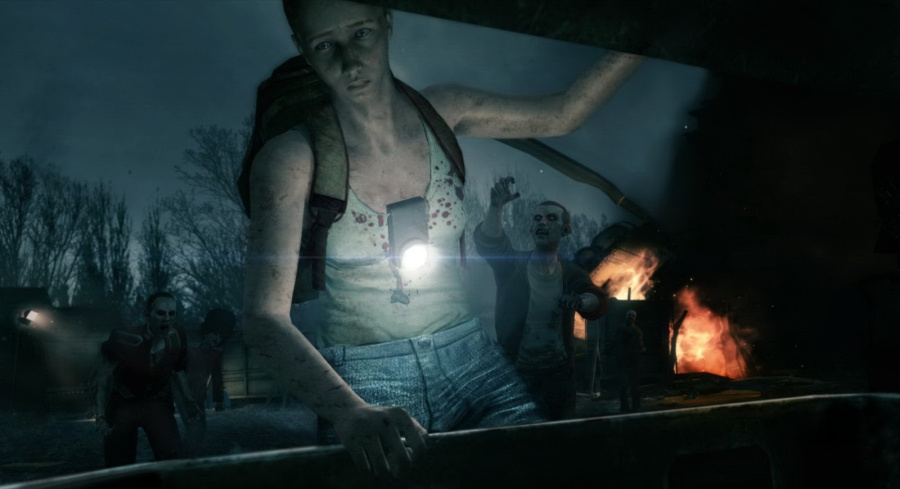 Over the weekend we saw a fairly innocuous Tweet from Jean-Philippe Caro, a Creative Director at Ubisoft. He was asked by a fan about the potential for a sequel to ZombiU, the Wii U launch title that certainly had some staunch supporters, including some members of the Nintendo Life staff. Here was his rather vague reply.
It seemed like a nothing story, but the story has subsequently been picked up by some major outlets and, as a result, has spread like wildfire as if a sequel has actually been confirmed. In our view a developer has expressed thanks for interest in a game that they're proud of, and said the team is working on a prototype, with no specifics; in typical Twitter style, Caro then nudges and winks to tease followers along in subsequent tweets. Not quite the confirmation of a ZombiU sequel that's being stated all around the place.
To give some further context, here's an exchange shortly after on the fact that development teams work on plenty of prototypes, some of which never become games.
As so many are talking about this, we thought we'd leave it open to you in a couple of polls below. We have actually reached out to Ubisoft about a ZombiU sequel, and will update if we hear something other than "we're developing a game but can't say what, wink wink".
Would you like a sequel to ZombiU? (139 votes)
I'm not sure, to be honest
14%
Please login to vote in this poll.
Do you think Caro was hinting at a ZombiU sequel, or just teasing? (136 votes)
It seems to me he's suggesting that the team's working on a ZombiU prototype
55%
A bit of a tease, it's too vague to be sure
38%
I doubt a sequel to ZombiU is on the cards
7%
Please login to vote in this poll.