This week's Nintendo Direct has now digested, and if you still need to catch up you can check out our big summary of the news for the full lowdown. After the last broadcast went big with some significant reveals, it was a more measured approach this time around, with the running time fleshed out with plenty of coverage for Pikmin 3, alongside some other eagerly awaited release dates.
It wasn't all more of the same, however, with some new reveals arriving on the scene, particularly of a SEGA flavour; Sonic's making a home on Nintendo hardware in the coming year, with Sonic: Lost World sure to intrigue ahead of more details being unleashed. Now that the dust has settled some of your humble Nintendo Life team members have decided to give their views on Nintendo's latest broadcast, and how it stacked up.
Anthony Dickens
Perhaps not the strongest Nintendo Direct, but personally I'd rather have this consistent trickle of information over holding back everything to just a few key announcements.
The partnership/deal with SEGA is quite interesting; I wonder if Nintendo will advise on game development, as the blue hedgehog still needs help adjusting to 3D, something Nintendo has completely nailed with Mario.
Talking of 3D Mario, it'll be great to see what shape Super Mario Galaxy 3 — or whatever it'll be — is looking in come E3. I think it's clear that Nintendo is working on a number of first party franchises at the moment, it just needs to get the release dates lined up nicely over the next couple of years.
New Super Luigi U amuses me; Nintendo's first proper foray into DLC for a console Mario game and they go and release it as a stand-alone game - amusing, but I welcome it - I'll be trying to get my hands on the retail version no doubt.
Finally, it's great to see The Wonderful 101 get a release date, I hope Nintendo promote this one with some guts, it could be a big seller in the west with the right marketing.
Mike Mason
This wasn't a blockbuster Nintendo Direct, as many may have hoped given the content of the last few, but it was an essential precursor to the E3 mayhem that will descend in just a few weeks. By putting out release dates and, in the case of Pikmin 3, plenty of extra information and footage, Nintendo cleared some of its decks in preparation for next month's presumably larger Nintendo Direct/s.
Pikmin 3 looks fantastic, and it's great to finally have date confirmation for it and The Wonderful 101 – the infamous launch window looks to be coming to its end at last. Considering the announced titles, probable surprises to be shown off at E3 and this release information, Wii U is set up for a strong six months at the back-end of 2013.
The big news of this Direct, however, was that Nintendo has picked up publishing and distribution rights for the next three Sonic the Hedgehog titles, launching exclusively on 3DS and Wii U. We already know of two of the games – Mario & Sonic at the Sochi 2014 Winter Olympic Games and the mysterious Sonic: Lost World – but the third remains under wraps for now.
As a SEGA child, it's still ever-so-slightly strange to me to see Sonic on Nintendo platforms, and this takes it a huge stride further. Sonic's star may have lost some of its sparkle over the years due to sub-par titles, but he can still be a huge draw, particularly on Nintendo platforms – this is a superb pick-up for Nintendo, and I'm anticipating further third party partnerships such as this.
Tom Whitehead
In truth, my very first reaction when this Nintendo Direct finished was that of disappointment, sharing some rather crude criticisms with some fellow NL writers. That was for the first five minutes, but then I reflected on the wider picture and changed my tune to "well, it wasn't bad".
And that's pretty much where I stand overall. I think Nintendo was wise to weigh in with the SEGA news as something genuinely new for fans to chew over, and I'm cautiously optimistic. Even though I experienced the obnoxiously buggy PC port of Sonic Generations, I thought there were flashes of good form that should be polished and improved for Lost World.
The release dates were all good though, as I decided after an initial pang of frustration, as it outlined some genuinely excellent content coming in the Summer months. Pikmin 3 and New Super Luigi U (DLC for a lower price, in my case) should be a lot of fun, and I absolutely cannot wait for The Wonderful 101. Considering it's not far away, the lack of footage frustrated me, as based on my limited time with the game I think it merited a lot more than a new logo.
Overall though, this was a taster, a starter or a plate of canapes — or whatever other food-related descriptions I can think of. E3's presentation — who knows, maybe there'll be more than one — will be where it's at, and this one was directed at existing Wii U owners, saying "fret not, within 2-3 months you'll have some awesome games to play". It wasn't magical and didn't get my pulse racing, but maybe not every Nintendo Direct can realistically have that effect.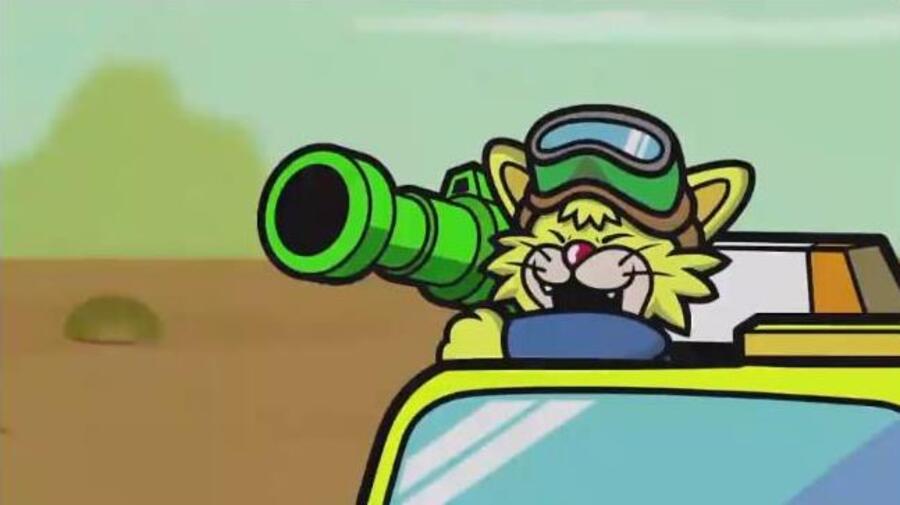 Andy Green
This Nintendo Direct presentation was hardly the largest one we've ever seen but it certainly had some great elements to it. I'm glad we got more information on the single player campaign of Pikmin 3, though it's a shame plucky old Olimar has been retired. The game looks gorgeous and I like the fact it's returned to a similar style we witnessed in the original GameCube title. I really can't wait for Pikmin 3 - it's one of the main reasons I picked up the Wii U in the first place!
I suspect the main highlight for a lot of people is the Sonic announcements and I'm looking forward to seeing more of Lost World. Unfortunately, my faith in Sonic adventure titles has all but diminished but if this is a side-scroller then I will be uber-excited. I'm hoping it will be what with it also being on 3DS.
However, the game I'm probably most excited for is Game & Wario, as it looks like it does a tremendous job of really utilising the GamePad. It just looks like so much fun! Wii U should be about packing as many people into your living room as possible and just having a good time - and it looks as though Game & Wario will achieve that!
It's likely this is the last Nintendo Direct before the big E3 ones, so I think it did a good job of setting the scene. At least we now know when some of the most anticipated games, such as The Wonderful 101, will be released.
Ron DelVillano
I think it's great that new Sonic games are coming to Nintendo consoles and we finally have release dates for The Wonderful 101 and New Super Luigi U, but overall, I was a bit disappointed in this broadcast. While I understand that the point of the Nintendo Direct videos is to get gamers excited about what's coming up from The Big N, I feel like most of this information could have been pared down to a Miiverse/Swapnote announcement, or maybe a friendly email. It's a good effort on Nintendo's part, but announcing things like a discount on upcoming Virtual Console games and detailing Pikmin 3's gameplay feels much more like filler than substantial news worthy of a Nintendo Direct.
Nintendo wants to stay in constant contact with the gamers, but it's already backfiring. The intention with releasing the Nintendo Direct broadcasts is to keep gamers in the loop of what's going on and what's coming out, but when they don't have any real announcements to make beyond very basic teasers (I'm looking at you, new Sonic games), then it just becomes nonessential information being shared just for the sake of staying relevant. As much as I enjoy seeing the videos and hearing the news, I think that Nintendo needs to save the ND broadcasts for when they actually have major announcements to make, or else they're going to start losing interest.
But these are all just my opinions based on one Nintendo Direct, so really, what could I possible know? Believe it or not, I look forward to the next one!
Morgan Sleeper
This might have been a smaller Nintendo Direct than the last few, but as a longtime SEGA fan it was one of my favourites. I'm definitely excited about the new Sonic games, especially after the excellent Sonic Colours, and Wii U exclusivity is a big deal - if there's one company I'd love for Nintendo to have an 'unprecedented partnership' with, it's SEGA! I was also happy to hear that more Game Gear titles are on their way to the 3DS Virtual Console, and I can't wait to play Sonic Drift 2 again!
Taking off my SEGA shades for a moment though, I think the coolest announcement was Nintendo's plans for an interactive E3 at Best Buy. The E3 excitement is one thing when you read about and watch other people playing the latest unreleased games, but I imagine it will be quite another when we get to play them ourselves! I'm hopeful that they'll carry this 'power to the players' idea to its logical conclusion and also put some demos up on the eShop, so that people outside the US and Canada - or who don't live near a Best Buy - will be able to share in the fun, but at the very least I think this will be a great way to get people interested in the Wii U. Roll on June 11!
---
So that's what we thought, but what about you? Let us know in the poll and comments below.
What did you think of the Nintendo Direct on 17th May? (225 votes)
I thought it was excellent

5%

It was pretty good overall

51%

I was a little disappointed, but not too much

28%

It was a let-down, I expected more

10%

I'm not sure how I feel

1%

Meh, I can't choose one of those options

4%
Please login to vote in this poll.