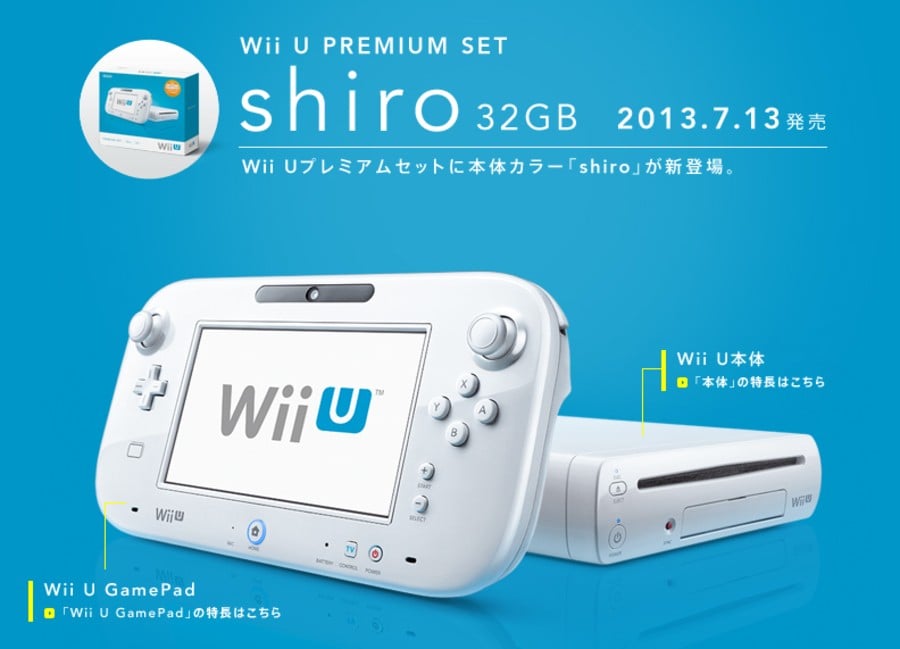 Nintendo has confirmed a new Premium SKU for its Wii U console. The system will be released in white with 32GB of internal memory — a configuration which was previously only available in black. It launches in Japan on July 13th for 31,500 Yen (that's about $312 / £206).
New accessories have also been revealed. The Wii Remote is finally getting an official rechargeable battery, along with a "Fast Charge" dock. The battery and the dock will retail for 4,200 Yen (approximately $41 / £27) or you can pay 2,625 Yen ($26 / £17) for just the battery itself.
Speaking of batteries, the GamePad is getting an official 2550mAh battery pack which will boost its stamina up to eight hours, according to Nintendo. It will cost 3,150 Yen (about $31 / £20) when it hits Japanese store shelves.
Finally, Nintendo is releasing Nintendo Land in a bundle pack with a Wii Remote.
There's no word on when these items will be coming to the west, but when we know, you'll know too.
[source nintendo.co.jp, via nintendo.co.jp]