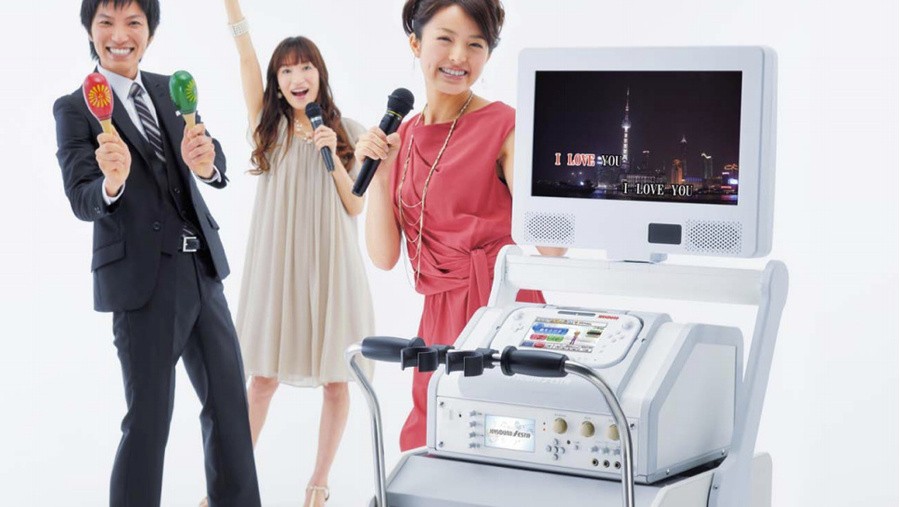 With many retailers complaining that the Wii U costs too much, it's odd that we're reporting on a variant of the console which retails for an eye-watering $16,000, but such is the weird and wacky world of the video game industry.
Produced by Japanese company Xing, the JoySound Festa is so large it has to be wheeled around on a trolley but it's comprised mainly of Nintendo hardware — it uses the Wii U system, GamePad and several microphones, as well as the Wii U karaoke title Nintendo x JoySound Wii Karaoke U. In addition to all that, there's a massive monitor to take into account, as well.
According to Kotaku, the system won't be limited to the 90,000 songs contained within its memory banks. There's also exercise videos, "vocal exercises", yoga lessons and dance instructions. If that's not enough, you can also indulge in some brain-busting puzzles.
With a price tag of 1,580,000 Yen, it's clearly not intended for domestic use, but rather as a commercial entertainment device for hospitality purposes. We can imagine a few karaoke bars in Tokyo will have already slammed in a pre-order, as well.
[source kotaku.com, via sankei.jp.msn.com]