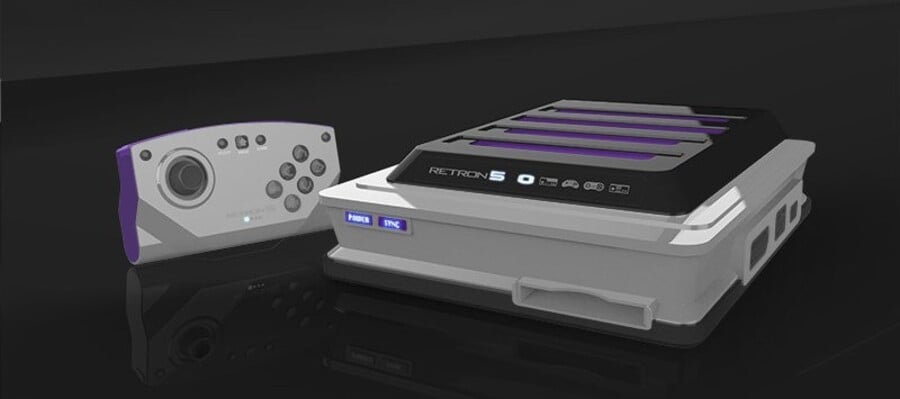 In case you hadn't noticed, we're quite excited about Hyperkin's forthcoming RetroN 5 console. It plays practically every retro format under the sun, comes with a wireless pad and connects to HD televisions via HDMI — in short, it's shaping up to be the ultimate retro gamer's system.
Interestingly, Hyperkin's marketing director David Yu has revealed to Red Bull UK that Nintendo has so far ignored the company's efforts:
We have never had any issues with Nintendo or Sega, nor have we ever had any contact with them.
Another illuminating piece of information is that Hyperkin has used pre-existing components in many of its previous systems:
We have two ways of producing these retro consoles. The first is to use chips that are very similar to what was found in the original consoles, the majority of which are still manufactured today. The challenge here is sourcing the other chips that are no longer in production. We find ourselves cannibalizing old electronics from the 90s. This method of manufacturing will eventually be impossible.
Yu explains that the RetroN 5 is a little different:
The new way of producing these retro consoles is what the RetroN 5 will have. Although I hesitate to use the word for fear of misinterpretation - we are using hardware emulation, not software emulation.
Hyperkin hasn't moved totally away from using off-the-shelf parts — for example, the RetroN 5's Bluetooth pad is powered by a Nintendo 3DS rechargeable battery — but the company is clearly striving to take things to the next level with its latest product.
Yu is actually quite honest about Hyperkin's previous efforts, admitting that they could have been better:
Having been in this market for some time, we have a chip on our shoulder that we have yet to bring anything to the market that truly surpasses the original. Besides portability, we are still no better than what was manufactured two decades ago. This is the reason why we wanted to take this bold step with the RetroN 5.
We'll be giving the RetroN 5 the review treatment as soon as we can get our hands on a console, but are you excited in this all-in-one solution? Post a comment to tell us.
[source redbull.com]