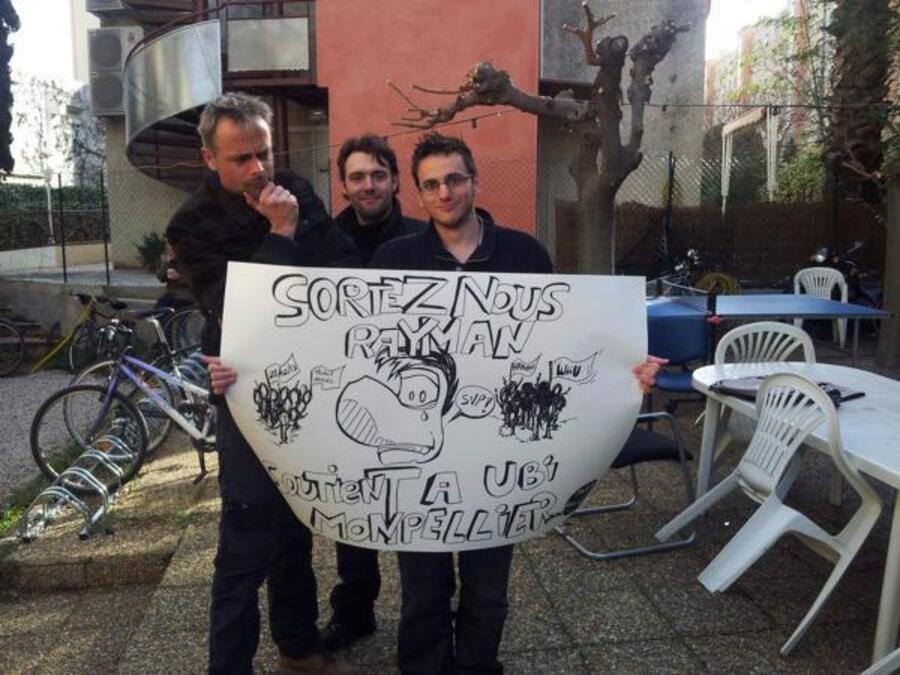 Last week's news that Rayman Legends is going multi-platform and is delayed to September was disappointing for a lot of Wii U owners. While the loss of exclusivity was a blow, it was arguably the seemingly unnecessary delay to a finished game that enraged many. We saw an outraged anonymous forum post from someone claiming to be a developer on the game, and fans took to launching online petitions to see the original release date brought back for Wii U.
In a surprising and high-profile twist, Rayman creator and respected industry veteran Michel Ancel has appeared alongside his development team in pictures protesting the decision to delay the Wii U release, with a stylishly drawn banner saying "Release Rayman. Support Ubisoft Montpelier" in French. A tearful Rayman says "please", while assorted banners in the image's background say "Wii U", "Rayman", "Michel Ancel" and "28/02/13", the latter being the original Wii U release date.
At the time of writing Ubisoft has not responded with a comment, but the presence of Ancel and his dev team in these pictures — which they surely knew would draw a lot of attention — is a fairly direct challenge to the publisher. It should also give hope to fans protesting for the Wii U release to return and arrive in the coming weeks.
We'll keep an eye out and update with any Ubisoft responses, but we'd love to read your thoughts on this in the comments below.
[source eurogamer.net]