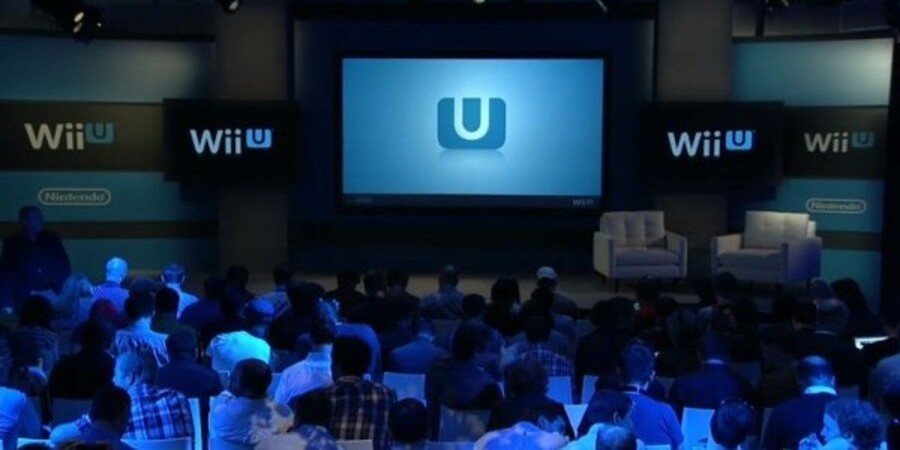 Nintendo has today published its quarterly financial results, which cover the nine months up to the end of December. In terms of the baseline figures that concern shareholders the outcome is disappointing if not a disaster, while sales of hardware seem to be in reasonable shape. Wii U is reported to have reached 3.06 million sales; the target of 5.5 million sales by the end of March has been revised down to 4 million units, but those figures are still arguably better than predicted by some in recent times.
The headline figure, in terms of overall performance, is an operating loss of 5.85 billion Yen – the loss was 16.4 billion Yen in the equivalent results last year — for the nine month period, which equates to a little over $64 million dollars. In comparison to last year there's a 2.4% drop in net sales, though Ordinary and Net (overall) income both showed a profit, as opposed to significant losses last year. The figure that (arguably) truly matters is the operating income loss of 5.8 billion, as it represents the success of the core business of selling gaming hardware and software; compared to previous results it's a reasonable outcome, even if no champagne corks are likely to be popped at Nintendo HQ.
In terms of hardware sales, as previously stated Wii U recorded sales of 3.06 million units, though Nintendo seems to have revised its target to 4 million sales up to the end of March – 11.6 million games have been sold, with an aim of reaching 16 million by the end of March. The 3DS has sold 12.71 million units in the nine month period, with over five million of those being in Japan. Nintendo is targeting to hit 15 million sales for the year by the end of March, with the lifetime sales of the hardware – on the market for 21 months at the point of these results – now hitting 29.84 million.
Wii and DS, as expected, are tailing off as they become distinctly "last-generation" for Nintendo. Over the nine month period Wii hardware sales still totalled 3.53 million units, while the DS family of systems moved 2.15 million units. The Wii is currently sitting on 99.38 million lifetime sales, so Nintendo will still hope to hit the landmark of 100 million units in the coming year.
Also of note is Nintendo's adjustment of its projections for the end results of the financial year. After a first and second quarter of losses Nintendo had hoped to improve the overall year's fortunes, estimating – on 24th October last year – that by the end of the year Nintendo would make an operating income profit of 20 billion Yen (over $200 million); it's now estimating that area will see a loss for the whole year of the same amount. In the financial year ending March 31st 2012, Nintendo's overall operating income loss was over 37 billion Yen (or roughly $409 million dollars), so while not a return to profitability these revised figures are, if nothing else, a step in the right direction.
We should add that Nintendo's Net Income is currently estimated at 14 billion Yen (just over $150 million), which results from exchange rates and other areas. This means that, actually, the business is projected to make a profit, even if its hardware and software activities will ultimately record a loss — a reflection of having clever accountants.
In scaling back projections for Wii U, in particular, Nintendo seems to have shifted from a policy of bold predictions to some that are, arguably, more realistic. While today's update isn't anything to shout about, it doesn't quite play up to the "Nintendo is doomed" perspective, either. There are still some releases targeting various audiences on the way to Wii U this quarter, while the big titles announced for later in the year will be vital for the company's hopes to return to profitability next year; 3DS momentum will also be a priority.
Let us know what you think of these results in the comments below.