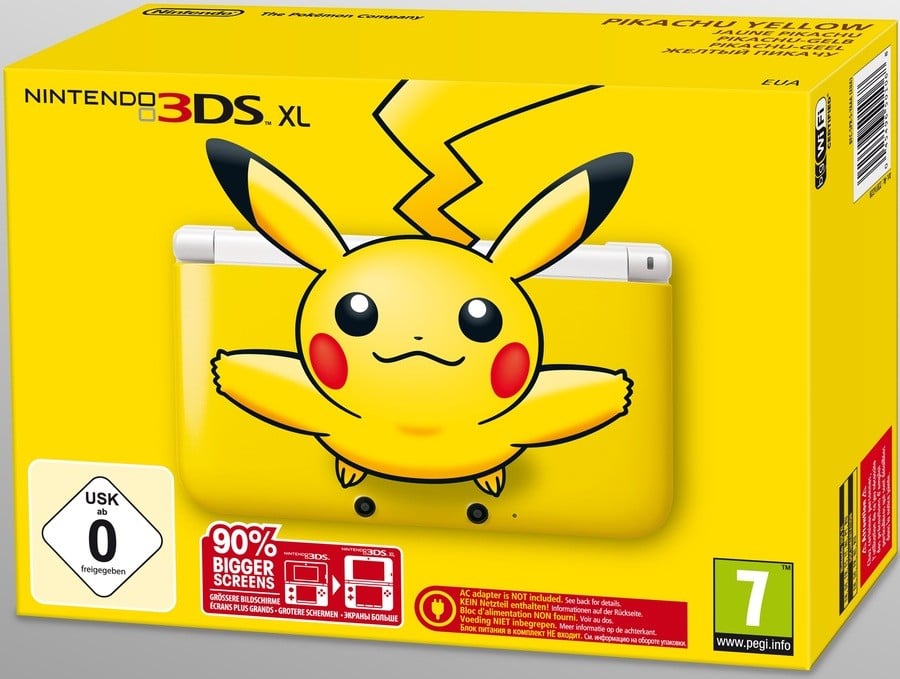 It seemed as if poor old Europe was on Nintendo's naughty list this year seeing as it has missed out on several limited edition 3DS XL consoles - like the Charizard and Animal Crossing models exclusive to Japan - but thankfully this is not the case as Nintendo has revealed two new colours will arrive in Europe just in time for Christmas.
These new versions are a gloriously sleek white model and of course the hotly anticipated Pikachu Yellow edition. The white model comes in two variations, the first comes pre-installed with Super Mario 3D Land while the other will have Mario Kart 7 available on the grid from the off. The Pikachu Yellow console doesn't come with anything installed, sadly - you'll have to gain your entertainment from looking at those adorable eyes printed on the top of the case instead.
The limited edition Nintendo 3DS XL White pre-installed with Mario Kart 7 will be available in stores from November 16th onwards while the Super Mario 3D Land variant becomes available on the same day as the Wii U: November 30th. Rabid Pokémon fans will have to wait a little longer for the Pikachu 3DS XL, as it hits shelves December 7th.
Will you be asking Santa for one of these beauties? As with all 3DS XL units in Europe they won't come with an AC power adapter, so make sure if you do ask for one this holiday season, you get yourself a charger as well.