It's that time of year again, when North American Nintendo gamers are rewarded for their loyalty and spending power. After a year of meticulously registering your Nintendo games and saving up those coins until it was all reset on 30th June, what free treats await you this year?
Although the Nintendo website hasn't officially revealed the news, members have started to receive emails and IGN has gone ahead and outed the details anyway. Let's start with the Platinum-exclusive rewards if you had 600 coins or more: first option is a set of three posters based on The Legend of Zelda: Skyward Sword, Kid Icarus: Uprising and the yet to be released Luigi's Mansion: Dark Moon, below.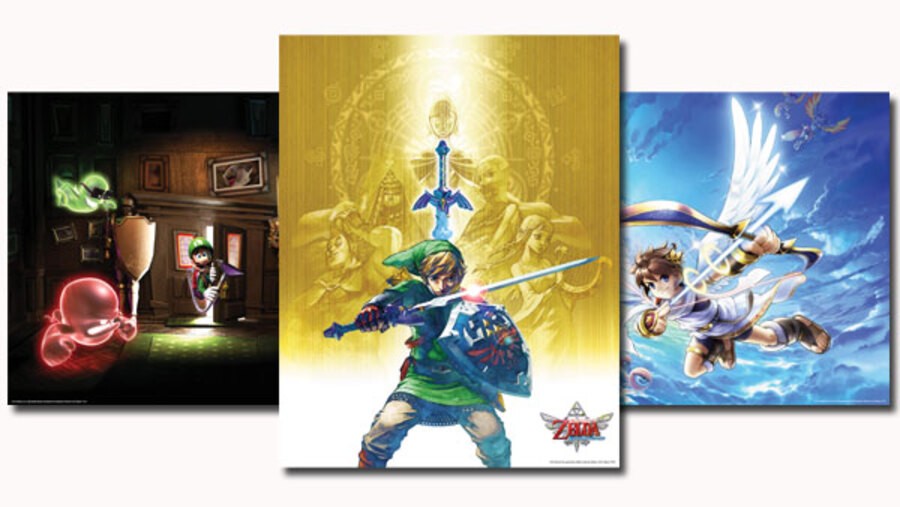 If you don't want any more posters cluttering up your walls, you can opt for some swish Mario-themed playing cards instead.
If you weren't quite flush enough and only qualify for a gold prize then fear not, there's a calendar available once again that will happily take the place of last year's. If none of that appeals to you then you have the option of a free download on either your Wii or 3DS (not on DSi, unfortunately). The options on Wii are Super Mario Kart and The Legend of Zelda: Majora's Mask, or if you have a 3DS you could opt for Metroid II: Return of Samus or Mario vs. Donkey Kong: Minis March Again!
Are you a gold or platinum member, and if so which prize are you going for?
[source uk.ign.com]