If you've been keeping up with the news, you'll know that Swords & Soldiers features 25 special achievements, earned by accomplishing some special feats. Collecting all of these gives you a code, which can then be e-mailed to the developer, Ronimo Games, for a chance to win a prize. The first 3 Europeans/Australians and first 3 North Americans to send in the code get a goodie bag automatically for being so fast - After that, winners will be picked randomly every month.
Naturally, since the game has already been out in Europe for multiple weeks, plenty of people have already gotten all achievements. In fact, the third and fourth players to send in their codes were so close to each other time-wise, that Ronimo Games decided to give the fourth person a goodie bag too.
A certain person at Nintendo Life who was lucky enough to be one of the winners got his goodie bag today. Let's see what's inside so you know what you can also try to get: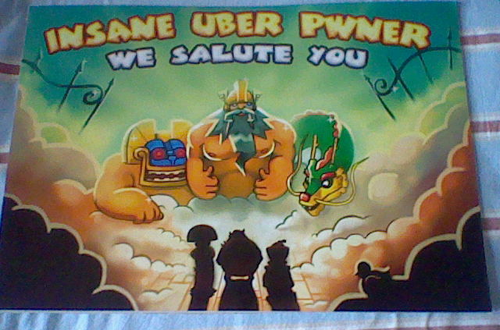 A two-sided poster - One side has the Ronimo Games strike team's autographs, the other side acknowledges your gaming skills.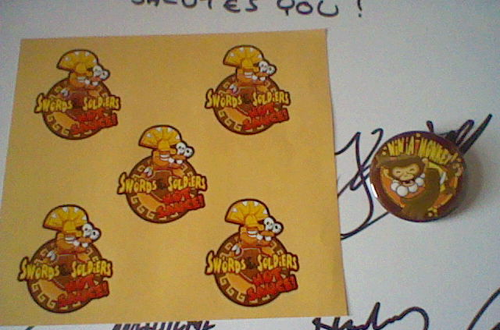 Aztec hot sauce stickers and a Ninja Monkey badge.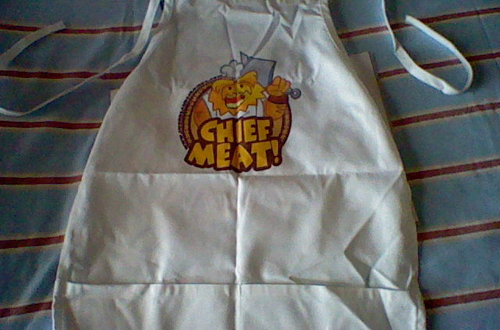 Perhaps the greatest prize ever - A Chief Meat apron.
That's right, the goodie bag contains an apron with Chief Meat on it! We hear this apron is actually magical and will empower you with the cooking skills of Chief Meat himself, so what are you waiting for? Try and get one!