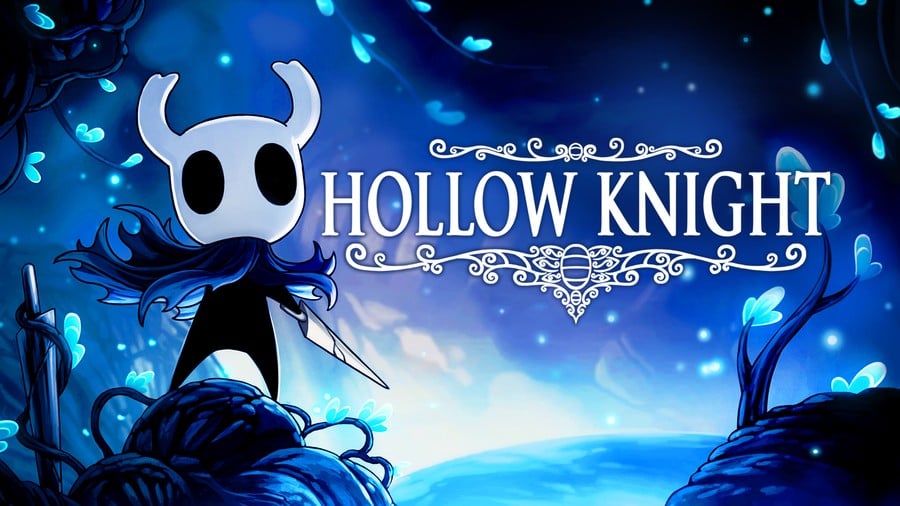 As you explore the dark and beautiful world of Hollow Knight, you'll no doubt come across a Charm or two. These are special items that provide various bonuses to our hollow hero.
You'll need a free Notch to equip a Charm, and you start with three of them. As you play, you can unlock a total of eight more, allowing you to equip 11 Charms.
When you consider that there are a grand total of 45 Charms to be found in Hollow Knight, you'll realise that isn't actually that many Notches. But it's enough.
In this guide, we'll detail the locations of every single Notch upgrade and Charm in Hollow Knight. Charms go towards 100% completion so gathering them all is a task well worth undertaking for the completionists amongst you.
Hollow Knight - Notch Upgrades
Unlock Location
Unlock Requirement
Salubra in Forgotten Crossroads
120 Geos / 5 Charms
Salubra in Forgotten Crossroads
500 Geos / 10 Charms

Salubra in Forgotten Crossroads
900 Geos / 18 Charms
Salubra in Forgotten Crossroads
1,400 Geos / 25 Charms
Northeast of Cornifer in Fog Canyon
Isma's Tear or Shade Cloak
Fungal Wastes
Defeat 2 Shrumal Ogres
Colosseum of Fools
Beat Trial of Warriors
Dirtmouth
Beat Grimm
Hollow Knight - Charms & Locations
Charm
Description
Location
Wayward Compass
Whispers its location to the bearer whenever a map is open
Buy from Iselda in Dirtmouth for 220 Geos after beating Cornifer the first time
Gathering Swarm
A swarm will follow the bearer and gather up any loose Geo
Buy from Sly in Dirtmouth for 300 Geos
Stalwart Shell
When recovering from damage, the bearer will remain invulnerable for longer
Buy from Sly in Dirtmouth for 200 Geos
Soul Catcher
Increases the amount of SOUL gained when striking an enemy with the Nail
Beat Elder Baldur
Shaman Stone
Increases the power of spells, dealing more damage to foes
Buy from Salubra in Forgotten Crossroads for 220 Geos

Soul Eater
Greatly increases the amount of SOUL gained when striking an enemy with the Nail
Use Desolate Dive on the grave under the Stag Station in the Resting Grounds
Dashmaster
The bearer will be able to DASH more often as well as dash downwards
It's underneath a statue in the Fungal Wastes, below Mantis Village and near Royal Waterways
Thorns of Agony
When taking damage, sprout thorny vines that damage nearby foes
Found in a thorny maze in Greenpath. You'll need the Mothwing Cloak to reach it
Fury of the Fallen
When close to death, the bearer's strength will increase
King's Pass, behind a spikey cavern
Fragile Heart
Increases the health of the bearer. This Charm is fragile, and will break if its bearer is killed
Buy from Leg Eater in Fungal Wastes for 350 Geos
Unbreakable Heart
Increases the health of the bearer. This Charm is unbreakable
Give to Divine in Dirtmouth and pay 12,000 Geos
Fragile Greed
Causes the bearer to find more Geo when defeating enemies. This Charm is fragile, and will break if its bearer is killed
Buy from Leg Eater in Fungal Wastes for 250 Geos

Unbreakable Greed
Causes the bearer to find more Geo when defeating enemies. This Charm is unbreakable
Give to Divine in Dirtmouth and pay 9,000 Geos
Fragile Strength
Strengthens the bearer, increasing the damage they deal to enemies with their Nail. This Charm is fragile, and will break if its bearer is killed
Buy from Leg Eater in Fungal Wastes for 600 Geos
Unbreakable Strength
Strengthens the bearer, increasing the damage they deal to enemies with their Nail. This Charm is unbreakable
Give to Divine in Dirtmouth and pay 15,000 Geos
Spell Twister
Reduces the SOUL cost of casting spells
Reach the secret room on top of the Soul Sanctum, just before the fight with Soul Master
Steady Body
Keeps its bearer from recoiling backwards when they strike an enemy with a Nail
Buy from Salubra in Forgotten Crossroads for 120 Geos
Heavy Blow
Increases the force of the bearer's Nail, causing enemies to recoil further when hit
Buy from Sly in Dirtmouth for 350 Geos after giving him the Shopkeeper's Key

Quick Slash
Allows the bearer to slash much more rapidly with their nail
Find the hidden room in front of the big skeleton in Kingdom's Edge
Longnail
Increases the range of the bearer's nail
Buy from Salubra in Forgotten Crossroads for 300 Geos
Mark of Pride
Greatly increases the range of the bearer's nail
Found inside a chest in Mantis Village, near the Mantis Lords
Baldur Shell
Protects its bearer with a hard shell while focusing SOUL
Find the chest in the southwest section of Howling Cliffs and jump inside it. Defeat the Elder Baldurs and find the Charm in a tunnel on the right
Flukenest
Transforms the Vengeful Spirit Spell into a horde of volatile baby flukes
Beat Flukemarm in the Royal Waterways
Defender's Crest
Causes the bearer to emit a heroic odour
Beat Dung Defender in the Royal Waterways
Glowing Womb
Drains the SOUL of its bearer and uses it to birth hatchlings
Forgotten Crossroads in a hidden area near the False Knight arenea
Quick Focus
Increases the speed of focusing SOUL, allowing the bearer to heal faster
Buy from Salubra in Forgotten Crossroads for 800 Geos

Deep Focus
The bearer will focus SOUL at a slower rate, but the healing effect will double
In a hidden cave in Crystal Peak
Lifeblood Heart
When resting, the bearer will gain a coating of lifeblood that protects from a modest amount of damage
Buy from Salubra in Forgotten Crossroads for 250 Geos
Lifeblood Core
When resting, the bearer will gain a coating of lifeblood that protects from a large amount of damage
Collect at least 15 Lifeblood Masks and enter a cave on the left wall of The Abyss to find the Lifeblood Core
Joni's Blessing
The bearer will have a healthier shell and can take more damage, but they will not be able to heal themselves by focusing SOUL
Joni's Repose in Howling Cliffs
Grubsong
Gain SOUL when taking damage
Free 10 Grubs and get it from the Grubfather
Grubberfly's Elegy
Imbues weapons with a holy strength. When the bearer is at full health, they will fire beams of white-hot energy from their nail
Free all 46 Grubs and get it from the Grubfather
Hiveblood
Heals the bearer's wounds over time, allowing them to regain health without focusing SOUL
Defeat the Hive Knight in The Hive

Spore Shroom
When focusing SOUL, emit a spore cloud that slowly damages enemies
In a secret area in the Fungal Wastes
Sharp Shadow
When using Shadow Dash, the bearer's body will sharpen and damage enemies
Behind a Shade Gate in Deepnest
Shape of Unn
While focusing SOUL, the bearer will take on a new shape and can move freely to avoid enemies
Meet Unn beneath the Lake of Unn
Nailmaster's Glory
Increases the bearer's mastery of Nail Arts, allowing them to focus their power faster and unleash arts sooner
Get all Nail Arts from the Nailmasters and get it from Sly
Dream Wielder
Allows the bearer to charge the Dream Nail faster and collect more SOUL when striking foes
Gather 500 Essence and visit the Seer
Kingsoul
Holy Charm symbolising a union between higher beings. The bearer will slowly absorb the limitless SOUL contained within. Opens the way to a birthplace
The Kingsoul comes in two parts, one of which is given by the White Lady in Queen's Gardens, and the other received by beating the White Palace

Void Heart
Unifies the void under the bearer's will. This Charm is a part of its bearer and can not be unequipped
Get the Kingsoul and visit the bottom of the Abyss to reach the Birthplace. You'll find this Charm at the end of the area
Dreamshield
Conjures a shield that follows the bearer and attempts to protect them
Break a wall in the Resting Grounds beneath the Seer
Weaversong
Summons weaverlings to give the lonely bearer some companionship and protection
Found in the Weaver's Den
Sprintmaster
Increases the running speed of the bearer, allowing them to avoid danger or overtake rivals
Buy from Sly in Dirtmouth for 400 Geo after getting the Shopkeeper's Key
Grimmchild
Worn by those who take part in the Grimm Troupe's Ritual. The bearer must seek the Grimmkin and collect their flames. Uncollected flames will appear on the bearer's map
Summon Grimm's Troupe and you'll get this from Grimm
Carefree Melody
Contains a song of protection that may defend the bearer from damage
Banish the Grimm Troupe and meet Nymm in Dirtmouth to get this Charm