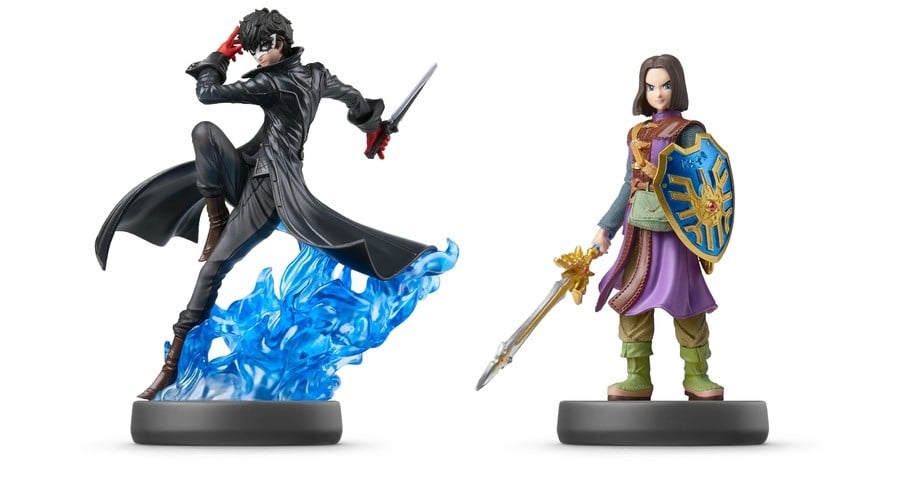 It's been a while since we've had any lovely new amiibo to buy, and soon two new ones will be with us in the shape of Persona 5's Joker and Dragon Quest's Hero – the first two characters from Super Smash Bros. Ultimate's Fighters Pass DLC to be immortalised in plastic.
Several stores have now added listings for the two figures and you can place your pre-orders using the links below. Both figures will launch in Europe and Australia on 25th September, and on 2nd October in North America.
We'll be sure to update this guide when pre-orders pop up on Amazon, Target and other popular online stores.
Pre-Order Joker amiibo
Pre-Order Hero amiibo
Future amiibo are likely to be Banjo & Kazooie, Terry Bogard, Byleth and Min Min, who have subsequently been added to the Super Smash Bros. roster. While the release rate of amiibo has undoubtedly slowed down over the years, we've still got a lot to look forward to.
Let us know if you'll be ordering these delightful amiibo with a comment below.