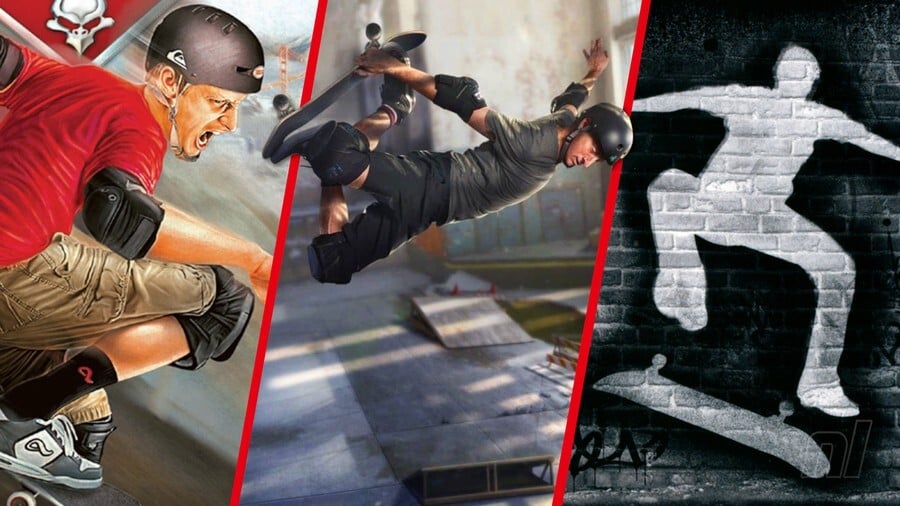 The arrival of Tony Hawk's Pro Skater 1 + 2 on Switch ends a decade-long drought on Nintendo consoles of ollies, nollies, kickflips, grinds from the master Mr Anthony Hawk. The games (and their iconic soundtracks) were a formative part of many gamers' lives in the late '90s/early 2000s and we're thrilled to have him back.
Tony might have been away for a while, but with a whopping 27 games to his name on Nintendo platforms (including all the handheld versions), we thought it must be about time to rank them all from gnarliest to nastiest. Similar to our other reader-ranked polls, we've enlisted you lovely Nintendo Life readers to help us with the task of putting Tony's Hawks in order.
We asked you to rate every Tony Hawk game you've played and below you'll find the result — the definitive ranking of every game in the Tony Hawk series... well, every game in the series that released on Nintendo systems. Yes, there are a few missing; you'll just have to live without a handful of games, mainly from the past decade. Although if what we've heard about Tony Hawk 5 is true, we're pretty sure we can guess with a high degree of accuracy where it would rank below, 'rank' being the operative word.
Remember that this list is not set in stone. Registered Nintendo Life users can click on the stars below and rate the games out of 10, and the dynamic ranking — based on User Ratings — is subject to real-time change even now. Feel free to add your score to the game at any time, present or future, and it will still count and potentially influence the order.
So, grab your pads, your big shorts and your board, and let's H-O-R-S-E around on the halfpipe...