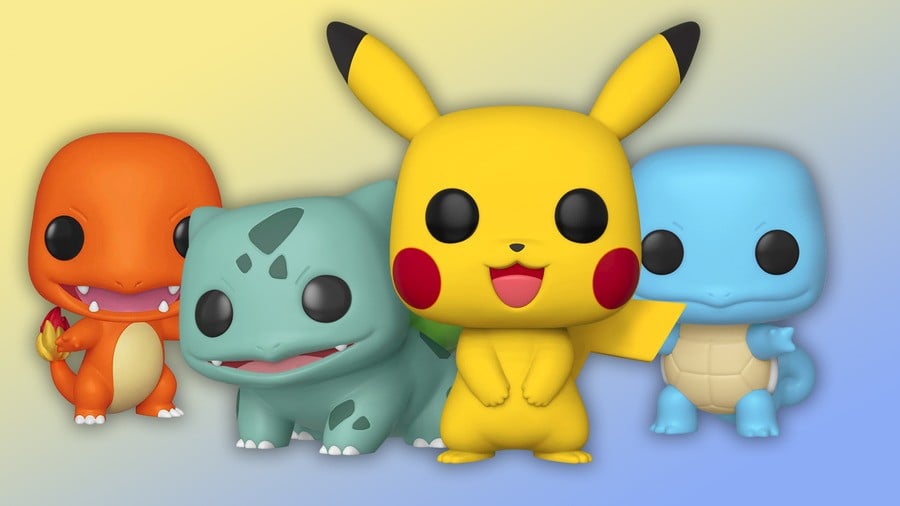 If there's one thing you don't see much of these days at your local games emporium, it's video game-based merch (ahem). It's exceptionally rare to catch sight of plastic or resin recreations of your favourite video game characters when you pop to your local shop to pick up the latest hot release, much less see them stacked into mountains in the window. That being the case, you may not be aware of this particular line of figures known as (*checks notes*) 'Funko Pops'.
Apparently, Funko has had a degree of success with this line of collectable pop culture figurines, with a host of popular franchises getting their own range. The latest licence to get a bespokely-deformed line of figures is arguably video gaming's most famous collectathon, Pokémon. Yes, love 'em or hate 'em, it's tough to resist catching 'em and we have to say the Pokémon range is looking particularly collectable.
At present, the line consists of the classic Gen I starters Bulbasaur, Charmander and Squirtle, with series mascot Pikachu naturally getting in on the fun(ko).
While these are the only ones available right now, we imagine there are more 'mon in the pipeline - perhaps we'll catch an Eevee, a Mewtwo or a Jigglypuff before long. Even Funko-sceptics would find a Snorlax hard to resist, no?
---
Are you a Funko-fanatic or do those big, dead eyes give you the willies? We'll be keeping a lookout for these 'Funko Pops' in the shops. Who knows, maybe they'll take off.