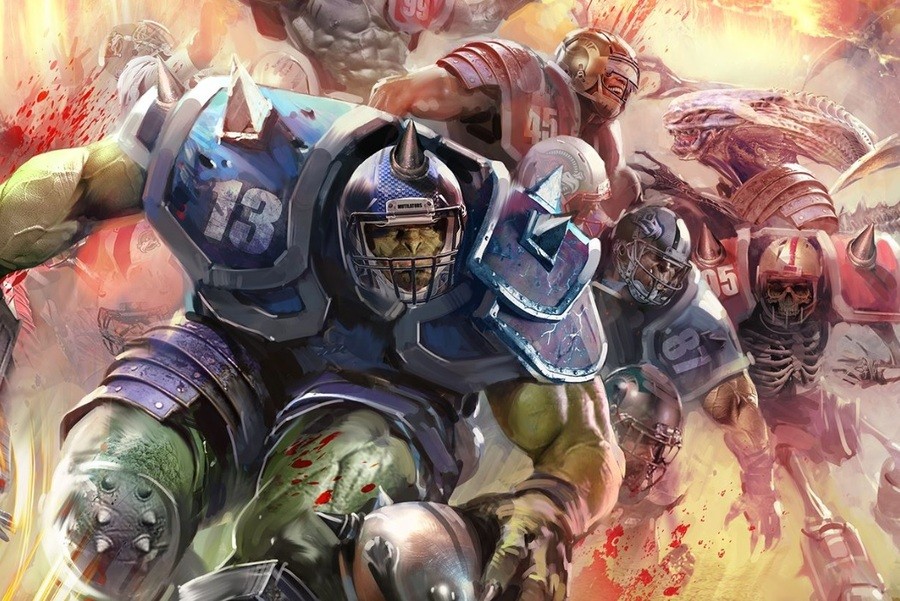 If you've been playing Mutant Football League: Dynasty Edition on the Nintendo Switch since its release last week, you may or may not have noticed the brutal and bloody American football style game is missing a couple of teams.
This complete edition is meant to include all of the DLC as well as exclusive teams and arenas. Yet somehow, Digital Dreams Entertainment forgot to add in the Purple Mutant Eaters & Hexxon Oilers. The publisher and developer behind the game has now released an apology via Facebook and said this issue will be resolved for North Americans by 9th November, when the two teams are added to the game as free DLC. Unfortunately, Europe is going to have to wait just a little bit longer:
The folks at Digital Dreams Entertainment would like to extend our sincerest apologies to everyone who bought Mutant Football League: Dynasty Edition at retail for Nintendo Switch with the Purple Mutant Eaters & Hexxon Oilers teams missing from their game. We have been working hard to correct the issue and are happy to announce it has been resolved and the teams will be released as FREE DLC in the eShop to everyone in USA, Canadaand Mexico (Europe is going to take longer) on November 9 at3pm PST. Once again, we apologize and thank you for your understanding and patience.

Did you purchase this game on release yourself? Did you notice two teams were missing? Have you been enjoying this game so far? Tell us below.
[source facebook.com]