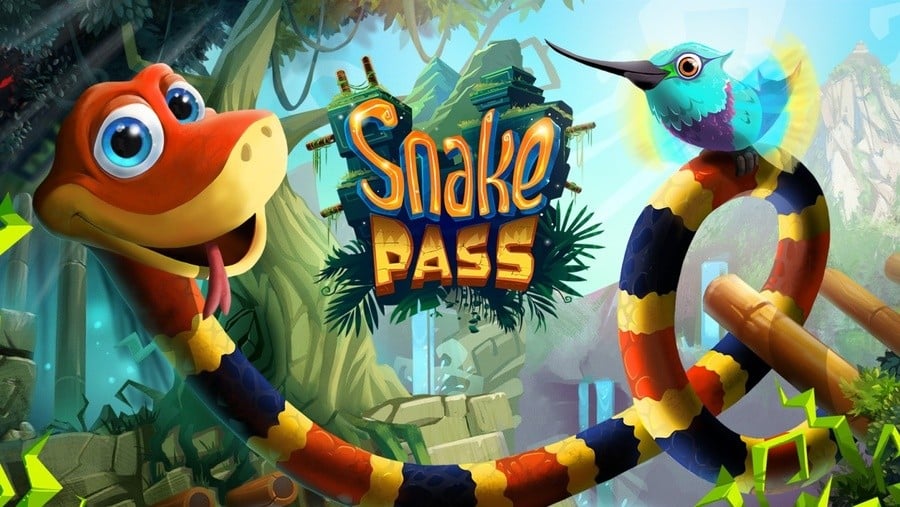 If you're a fan of your physical editions, and just so happen to want a copy of Snake Pass on Switch, then boy do we have the article for you.
Yes, Sumo Digital's slithery 3D platformer has made its way into a physical edition, and pre-orders are set to go live on Super Rare Games very soon indeed (or have just gone live if you're reading this a little later on). If you've forgotten what this one's all about, Snake Pass challenges players to think exactly like a snake would as they tackle 3D puzzles to make it through each stage. You'll be making your way through the long grass, coiling around bamboo, and climbing away from danger in a title which is genuinely unique.
The physical edition includes all of the game's DLC as standard, and also comes with some extra goodies to make the purchase even more worthwhile.
Each purchase includes the following additional items:
- Interior art
- Full-colour artbook
- Exclusive sticker
- 3 card trading card pack
Alongside the release of the game, there will also be an exclusive 12" vinyl soundtrack available. Only 500 have been printed and it features the award-winning sounds of legendary composer David Wise, famous for his work on the Donkey Kong Country series.
Here's the link you need to grab a copy for yourself. Pre-orders go live at 6pm BST / 7pm CEST (10am PT / 1pm ET) for $34.99 / £29.99 / €33.99.
Will you be adding this one to your collection?