Image & Form's SteamWorld franchise seems to be popping up everywhere at the moment; SteamWorld Dig 2 arrived last September on Switch (and was then followed by a 3DS release just yesterday), and the original SteamWorld Dig also saw a re-release on Switch at the start of February.
Now things have been taken even further, as a new range of merchandise including some very nicely designed t-shirts and the coolest pin badge we've ever seen has been released in partnership with Fangamer. You can see the new goodies in detail in the video above, including a demonstration of  the pin-badge's moving parts, or you can simply check out the following images.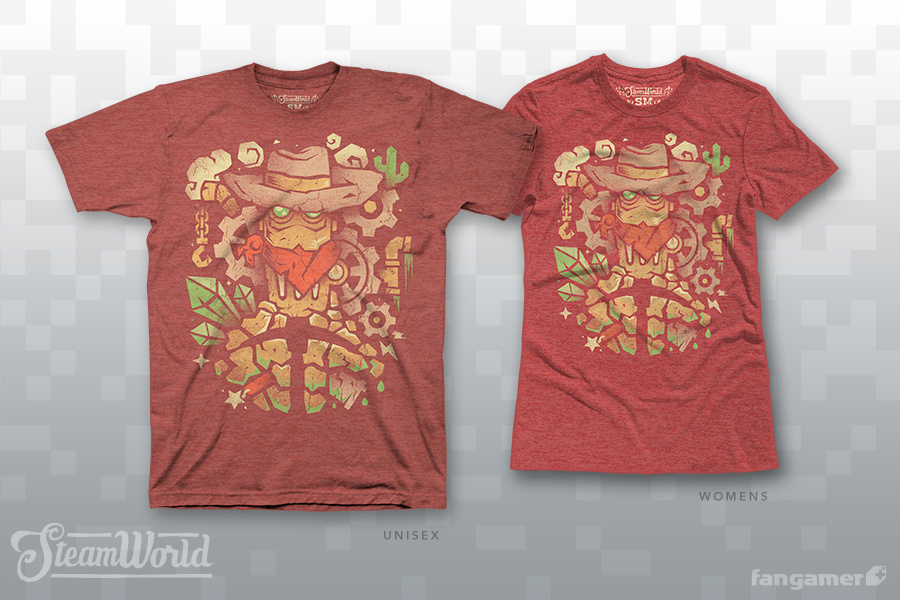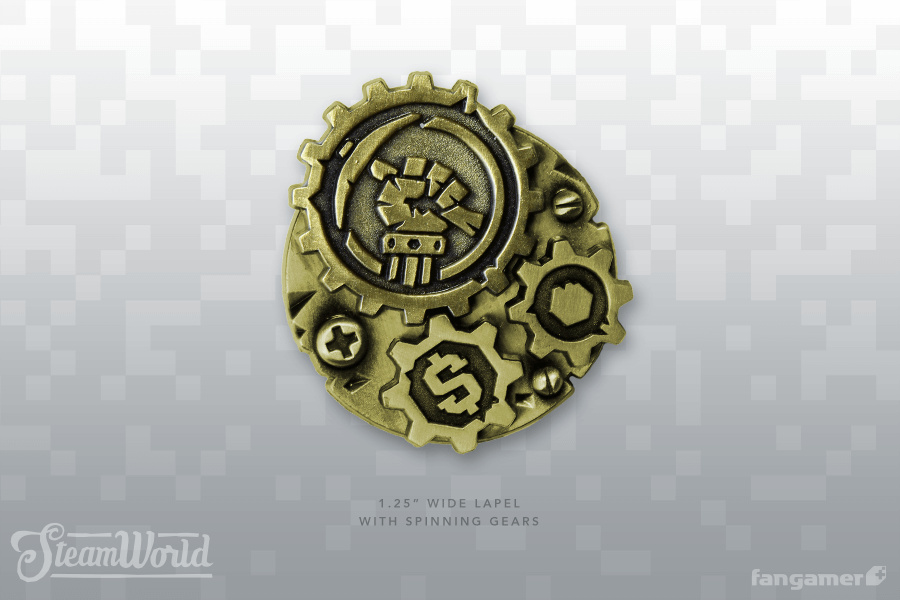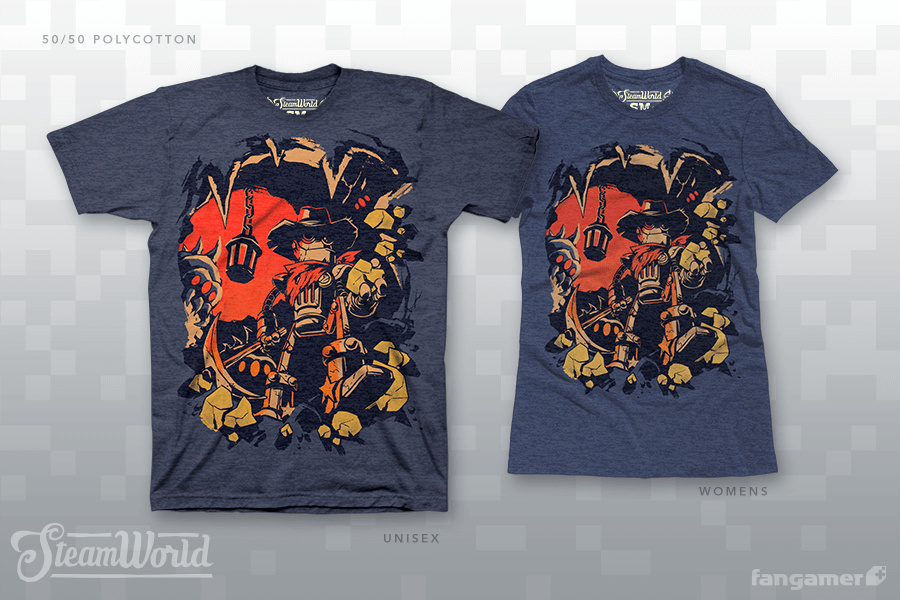 If you want to get your hands on anything you've seen for yourself, make sure to check out all of the options at Fangamer here. The store is already running low on some items at the time of writing so we'd urge you to be quick!
Will we be seeing you strutting your stuff in some new SteamWorld shirts over the coming weeks? Let us know if you'll be getting anything in the comments below.