Super Mario Odyssey is getting closer, all set for a 27th October release. As is its way Nintendo of America is planning to celebrate with a promotional tour - it makes sense, some people play the game, you potentially get local news showing up, and you can share photos of gamers smiling while playing the game. Marketing 101.
In any case, the tour will take in five stops over the next few weeks, all in the US. Details are below.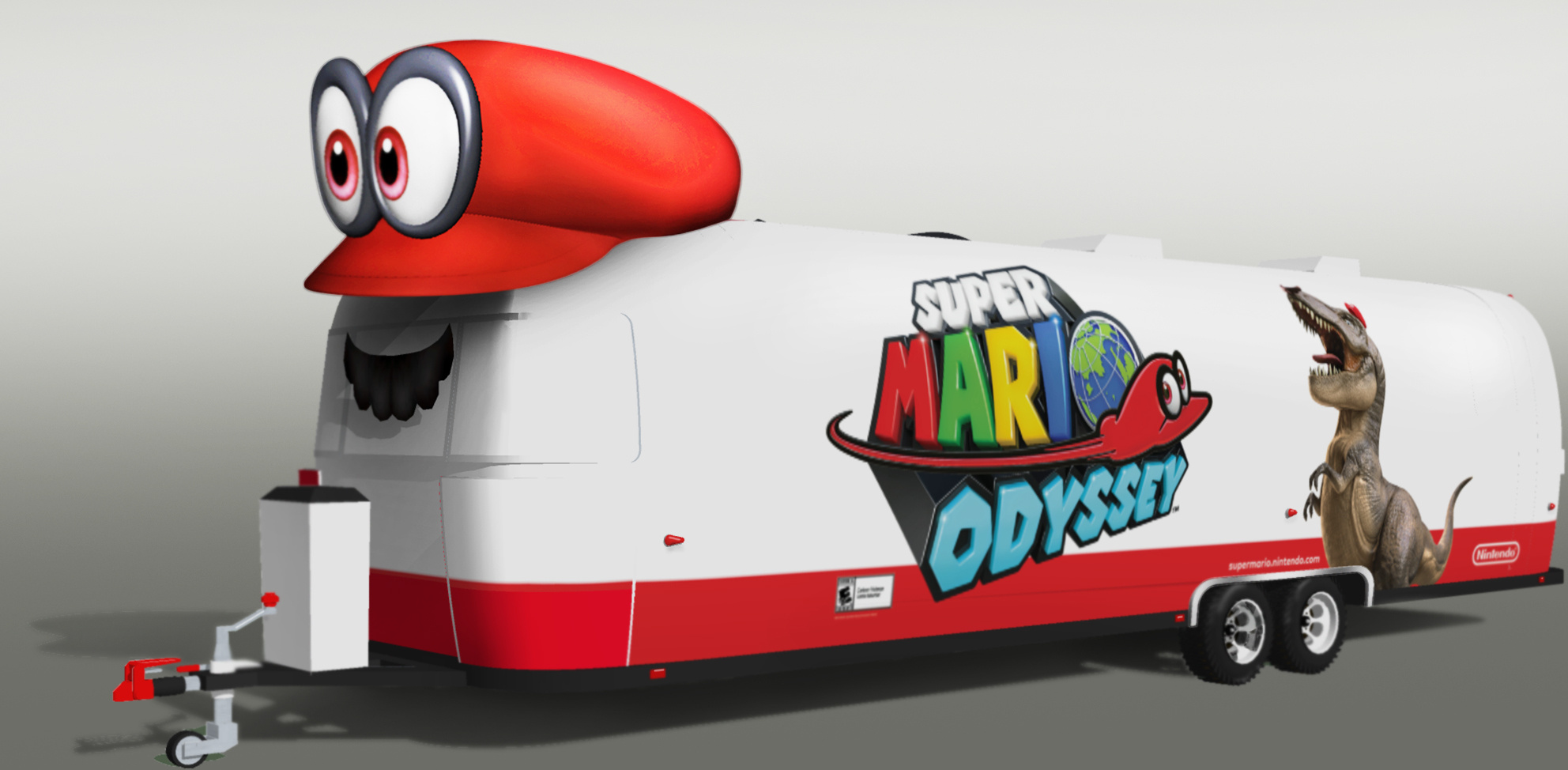 Los Angeles Kingdom
Universal CityWalk

100 Universal City Plaza
Universal City, CA 91608

Located at 5 Towers at Universal CityWalk.

Oct. 10

3:30-6 p.m.

Dallas Kingdom

State Fair of Texas
3921 Martin Luther King Jr. Blvd.
Dallas, TX 75210





Located in Chevy Park Plaza (enter at gate 11), across from the Chevy Ride & Drive.

Oct. 18

10 a.m.-9 p.m.

Chicago Kingdom
Navy Pier

600 E. Grand Ave.
Chicago, IL 60611

Located in Polk Bros Park, Navy Pier's front gateway, between Illinois and Grand avenues.

Oct. 21

12-6 p.m.

Philadelphia Kingdom
Philadelphia Museum of Art

2600 Benjamin Franklin Parkway
Philadelphia, PA 19130

Located below the "Rocky Steps" of the Philadelphia Museum of Art.

Oct. 24

12-6 p.m.

New York Kingdom
Rockefeller Center

10 Rockefeller Plaza

New York, NY 10020

Oct. 26

8-10 p.m.
In all cases there'll be photo opportunities with a Mario mascot and a chance to try the game. The New York stop will be a bit different, tying in with a midnight launch at the Nintendo NY store; "the first 200 people in line will gain access to the event and be the first to purchase the game at midnight." Weary old perspective aside, we can imagine this trailer will be pretty cool for young kids to see.
Will you be heading to any of these stops?